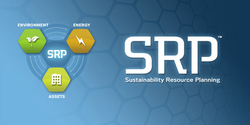 The CRC Energy Efficiency Scheme has some sharp teeth ready for those UK organisations that are ill-prepared. It is essential to understand carbon baselines and to be in possession of highly accurate energy and emissions data
Minneapolis (Vocus) January 9, 2010
Software from Verisae, the global leader in Sustainability Resource Planning ("SRP") software, is currently in use by UK leaders like Tesco, Sainsbury's, and John Lewis Partnership. Verisae announced today that its enterprise solutions will include additional functionality to assist UK organisations with Carbon Reduction Commitment ("CRC") Energy Efficiency Scheme compliance. Over 5,000 organisations will be required to comply with the mandatory CRC regulations starting April 1, 2010.
The UK CRC reporting requirements will force organisations to accurately define, measure, and report their energy consumption and related carbon emissions. Stringent compliance requirements enforced through civil and criminal penalties, together with the financial and brand impacts flowing from published League Table performance, could significantly impact organisations that are not proactive in their preparation and response to the scheme.
"The CRC Energy Efficiency Scheme has some sharp teeth ready for those UK organisations that are ill-prepared. It is essential to understand carbon baselines and to be in possession of highly accurate energy and emissions data," commented Paul Hepperla, Vice President of SRP for Verisae. "By using our sustainability platform to aggregate and automate collection of CRC data, the largest or most complex organisations are able to take corrective action year to year, month to month or even hour to hour."
Andrew Schafer, EMEA Director of SRP for Verisae, adds "UK organisations need an enterprise information system with customized analysis and reporting capabilities to manage CRC compliance and related financial and reputation impacts. Verisae's management and reporting software solutions address these complex needs by applying a CRC focused lens to the organisation".
Verisae provides two solutions for CRC compliance:

CRC "Lite" enables CRC compliant reporting, evidence pack collation for auditing and verification purposes and robust energy and emissions management consistent with the CRC scope.
CRC "Advanced" includes enhanced features such as statistical and scenario-based forecasting of potential League Table performance. This allows for more accurate cash flow prediction and better understanding of the impacts of deploying energy and emission reduction projects.
About Verisae, Inc.
Verisae's (http://www.verisae.com/pr) Sustainability Resource Planning (SRP) software platform enables distributed enterprises to measure, manage, and monetize energy costs and carbon emissions. Our proven SRP offerings improve operational efficiency, make sustainability initiatives actionable, and reduce energy costs and emissions for distributed enterprises. We deliver a broad range of sustainability software solutions via a software-as-a-service (SaaS) basis to over 42 global clients with a service network of over 7,500 third-party consultants and 65,000 application users. Our integrated sustainability platform actively tracks over 2.1 million assets across 23,000 sites.
# # #