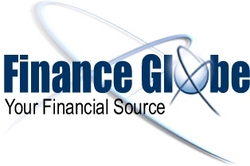 It is important that consumers select a credit card which is best suited for them and their needs
Tallahassee, FL (PRWEB) May 28, 2008 –
As the U.S. economy experiences a credit crunch, it is important for consumers to improve their credit scores and shop around for the best credit cards available. Finance Globe is pleased to offer credit card tools that can save consumers time and money when searching for new credit cards.
"It is important that consumers select a credit card which is best suited for them and their needs," said Heather Yanda, spokesperson of Finance Globe. "With the current credit crisis in the United States, families are beginning to feel the pinch, and now, more than ever, it is important to shop around for a credit card that can save you money on interest and fees."
Finance Globe offers tools to help consumers select the ideal credit card. The company's Credit Card Application Status Program tool allows credit card applicants to post the decision made from a credit card offer. This allows someone with a similar credit card history and credit score to see what credit card companies are offering without making unnecessary credit inquiries, which may adversely affect their credit score.
Finance Globe also offers a Credit Card Reviews tool, which allows consumers to compare their credit card experiences with other people. This information can help consumers understand the features of specific credit cards, while comparing costs.
In addition, Finance Globe also offers additional tools to help consumers select the "right" credit card in a stiff U.S. economy.
About Finance Globe
Finance Globe offers a public database of credit cards as well as financial tools and services. This data is available free of charge. For more information about how Finance Globe can help improve your credit score, please visit http://www.financeglobe.com/Finance/cards.shtml .
Contact:
Heather Yanda
850-224-6277
support@financeglobe.com
###