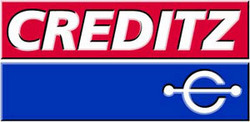 Save Money and Get Paid to Shop! So before you get in your car and use your gas driving around to try to find the things you want, log in and check if there is a CREDITZ etailer or retailer that has what you need, at the price you want to pay and also 'Get Paid to Shop'
Toronto, Canada (PRWEB) October 27, 2008
CEO America Inc., (PINK SHEETS: CEOA - News) is pleased to announce today that it has launched its new Canadian website at http://www.creditz.com. The site demonstrates that it is truly a 21st century loyalty payment system that can work in tandem and co-operation with the payment industry in Canada.
The new site has new features such as paying account holders to refer friends and family to go to CREDITZ.com.
Another feature includes a mobile browser allowing account holders to send CREDITZ via CREDITZ Mobile. You can send CREDITZ to a retailer, business, charity or friend even if they don't have a CREDITZ account.
Initially, famous name gift cards such as Starbucks and iTunes can be purchased with CREDITZ®; however the company's objective is to discontinue this service after a significant market penetration with both online retailers and mainstream retail and businesses. In the meantime, redemption for gift cards will be available, along with the consumer increasingly finding the Get Paid Here stickers at check out and websites of retailers across the country!
Just by joining CREDITZ and filling out a survey you get 200 CREDITZ in your account immediately. To get paid even more CREDITZ, you can log in to refer friends to get a free CREDITZ Account Card. The site states, "Save Money and Get Paid to Shop! So before you get in your car and use your gas driving around to try to find the things you want, log in and check if there is a CREDITZ etailer or retailer that has what you need, at the price you want to pay and also 'Get Paid to Shop'"
About CEO America Inc.:
CEO America, Inc. (PINK SHEETS: CEOA.pk -News) utilizes IBM's latest db2 database and Series I infrastructure technology, CREDITZ is designed as a global loyalty payment and marketing system that provides spendable CREDITZ Digital Currency to consumers. CREDITZ is the first payment system to integrate 21st Century technology micro-payments, loyalty, marketing and business intelligence into an offline and mobile operating platform. It is the world's first Digital Currency - the transaction and marketing engine for the digital economy.
Contact:
CEO America, Inc.
Roy Hayes
615-277-1234
info @ creditz.com
http://www.creditz.com
Source: CEO America Inc.
###