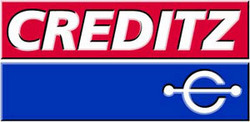 We believe this partnership provides members of the eCommerce Merchants with a unique resource to set them apart in a highly competitive online marketplace
Las Vegas, NV (PRWEB) May 26, 2009
CREDITZ® Digital Currency (http://www.creditz.com), the premier provider of loyalty network, payment and target marketing solutions, utilizing IBM's latest DB2 database and Series I infrastructure technology, announces a partnership with eCommerce Merchants Trade Association (http://www.ecmta.org). The ECMTA is a leading educational trade association for thousands of small and medium-sized online merchants, helping its members increase sales, reward brand loyalty, acquire new customers, strengthen the customer relationship, and give online shoppers a reason to return to their ecommerce websites thereby increasing their spending.
"As an educational trade association, it is our responsibility to help provide information and best-of-breed solutions to small and medium-sized merchants," said Brandon Dupsky, Managing Director, eCommerce Merchants. "We chose CREDITZ as a partner because they have deployed a creative marketing and reward engine built to address the primary CRM needs of online ecommerce businesses. We looked for the right combination of a measurable marketing product, setting a new standard using current technologies and found that all wrapped up in one amazingly affordable product - CREDITZ Digital Currency!"
CREDITZ Digital Currency is a new form of payment and a loyalty network system all-in-one package that is designed to be a win-win proposition for eCommerce businesses and their customers. CREDITZ are paid to customers for purchasing from online merchants who appreciate their business. Customers are then able to return and spend those CREDITZ back where they earned them or with any other merchant in the CREDITZ Network. It's simple and easy to implement, providing instant customer satisfaction while allowing eCommerce Merchants to directly benefit with increased sales and profits.
eCommerce Merchants have access to the CREDITZ System, which includes free (stored-value) accounts for customers (no credit check involved), easy online account registration, collateral materials, online account management and setup with special introductory pricing available to eCommerce Merchants members.
"We believe this partnership provides members of the eCommerce Merchants with a unique resource to set them apart in a highly competitive online marketplace," says Roy Hayes, EVP of CEO America, Inc. "We are committed to helping eCommerce businesses grow by giving each of their online customers a free CREDITZ account and adding up to 200 CREDITZ ($2 value) to each account to help them start building their CREDITZ balance. We are partnering with eCommerce businesses to help them show appreciation to their customers and finding ways to increase loyalty to their brands."
About CREDITZ Digital Currency / CEO America, Inc.:
CEO America, Inc. (STOCK SYMBOL: CEOA.PK) utilizes IBM's latest DB2 database and Series I infrastructure technology, CREDITZ is designed as a global loyalty payment and marketing system that provides spendable CREDITZ Digital Currency to consumers. CREDITZ is the first loyalty payment system to integrate 21st Century technology, micro-payments, and business intelligence marketing into an online, offline and mobile operating platform. It is the world's first Digital Currency - the transaction and marketing engine for the digital economy.
About eCommerce Merchants:
eCommerce Merchants (http://www.ecmta.org) is a leading trade association of small and medium sized ecommerce businesses. The organization provides best practices guidance, technology & infrastructure advice and sourcing & supplies solutions to online merchants around the world who use the Internet to sell or promote products and services. The organization works closely with the Professional eBay Sellers Alliance (http://www.gopesa.org).
###