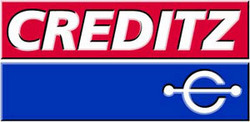 Las Vegas, NV (PRWEB) November 10, 2008
CEO America Inc. (PINK SHEETS: CEOA - News) announced today that it intends to additionally pay consumers to log into http://www.creditz.com and also to enter authorized Creditz merchant websites. This new feature will be available December 1, 2008.
The site demonstrates that Creditz is truly a 21st century loyalty payment system that can work in tandem and co-operation with the loyalty and payment industry.
The recently updated look and feel to http://www.creditz.com has new features such as paying account holders to refer friends and family to go to CREDITZ online.
As part of the continued roll out of the Creditz brand, the company's Get Paid Here stickers and links can be found at check outs and websites of retailers in the US, Canada and the United Kingdom!
Just by joining CREDITZ and filling out a survey, you get 200 CREDITZ in your account immediately. Starting in December, account holders will Get Paid even more CREDITZ each time they log-in and also when they enter authorized Creditz merchant websites.
So, when consumers join and fill in a survey, log-in to check balances, enter online merchant sites, purchases at merchants and refer friends to get a Free CREDITZ Account Card - the Creditz really can add up!
The company intends to step-up sales and marketing efforts in the online merchant communities and in brick and mortar retailers as 2008 comes to a close and throughout 2009.
About CEO America Inc.:
CEO America, Inc. (PINK SHEETS: CEOA.pk - News) utilizes IBM's latest db2 database and Series I infrastructure technology, CREDITZ is designed as a global loyalty payment and marketing system that provides spendable CREDITZ Digital Currency to consumers. CREDITZ is the first payment system to integrate 21st Century technology micro-payments, marketing and business intelligence into an offline and mobile operating platform. It is the world's first Digital Currency - the transaction and marketing engine for the digital economy.
Contact:
CEO America, Inc.
Roy Hayes
615-277-1234
info @ creditz.com
http://www.creditz.com
Source: CEO America Inc.
###