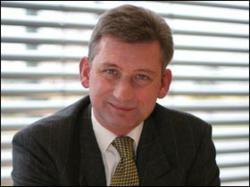 Unity Financial Close will help the CRH finance team identify bottlenecks and communicate potential issues early and often, reducing the possibility of missing documentation and ensuring the accuracy and completeness of their financial statements
London, UK / Dallas, TX / Dublin, Ireland (PRWEB) February 21, 2012
Trintech, a leading global provider of integrated software solutions for the Last Mile of Finance, is pleased to announce that CRH Construction Accessories has selected Trintech's Unity Financial Close solution to replace its spread-sheet based and manual close binder process by a standard Financial Close platform to implement a more efficient Month-end Close and Reconciliation process in Europe. The pilot will be lead by Plakabeton in Belgium, the largest entity of CRH Building Site Accessories. Unity Close is a component of Trintech's Unity platform, a suite of modular software that empowers companies to automate their Last Mile of Finance to increase efficiency, improve visibility, shorten cycle times, lower costs, and reduce risk.
Andi Lapon, Finance Director CRH Construction Accessories stated "Our Business Unit is one of the best performing of the CRH group for example in terms of reporting, CAPEX control, audit compliance, accurate budgeting and forecasting. However we are consistently looking to improve our processes combining both a top down and bottom up collaborative approach. Trintech Unity Financial Close platform will benefit all levels of the organization including operational companies, business units and upper management by increasing reporting & control efficiencies. Unity Close will allow more time to focus on performance & acquisitions."
Unity Close is a user friendly web-based Financial Close application that will centralize account reconciliations, assist with Financial Close, SOX compliance checks and create E-binders. CRH Construction Accessories' business drivers for the Financial Close project were:

Time saving
Acquisition integration and standardization
Improves audit results and visibility
Lower costs and reduce risk
Meet strategic goals to Improve business control framework, strengthen finance capability and provide policies, standard & guidelines
"CRH Construction Accessories grows both organically and through acquisition. They were looking for a global provider of integrated software solutions for the last mile of finance who speaks their language and knows their market," said Tony Bethell, VP EMEA. "Unity Close which addresses the critical phase of financial management where aggregated financial and operational information is turned into a set of financial statements, will provide CRH Construction Accessories with a dashboard-driven management framework for all aspects of the close. Unity Financial Close will help the CRH finance team identify bottlenecks and communicate potential issues early and often, reducing the possibility of missing documentation and ensuring the accuracy and completeness of their financial statements."
About CRH Construction Accessories:
CRH Construction Accessories is part of Europe Product and Distribution division of the CRH group. Europe Products is organised as three groups of related manufacturing businesses involved in concrete, clay and building products. It operates in 19 European countries with the Netherlands, Belgium, the UK, Germany, France and Switzerland being its major markets. Europe Products seeks leadership positions in the markets and sectors in which it operates and employs approximately 17,800 people at close to 400 operating locations. For more information, visit http://www.crh.ie
About Trintech:
Trintech is the leading global provider of integrated software solutions for the Last Mile of Finance. From the time a transaction occurs to the time financial statements are issued, Trintech's innovative Unity Suite automates data collection, account reconciliation, financial close management, financial reporting with XBRL, and financial control testing. As a result, our 600 clients worldwide benefit from an enterprise wide view into critical financial processes, and are able to increase efficiency, improve visibility, shorten cycle times, lower costs, and reduce risk.
More than 100,000 finance professionals in 41 countries rely on Trintech. Trintech clients include 50% of the Fortune 50 and nearly 25% of the Fortune 500 representing retailers, manufacturers, financial institutions and healthcare providers globally. Clients who have placed their trust in Trintech include Google, Microsoft, RR Donnelley, Regis Corporation, Walmart, O2, Blackstone, BAE Systems, HSBC and Toyota Financial Services. To better serve our global client base, Trintech offices are located in the United States, the United Kingdom, The Netherlands, France and Ireland, with partners in South Africa, Latin America and across the Asia Pacific region. For more information on how Trintech can help you optimize your Last Mile of Finance, please contact us online at http://www.trintech.com.
Connect with us on Facebook, Twitter and LinkedIn to learn more about Trintech and how Trintech Solutions can help you optimize the Last Mile of Finance!
# # #