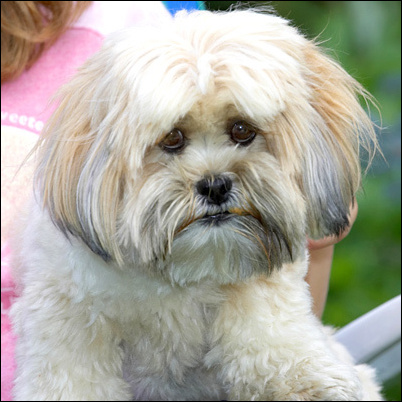 (PRWEB) September 12, 2006
Lucies Farm announces the latest in its menagerie of Web sites: Crittersnaps! -- http://www.crittersnaps.com
The new Web site is a friendly place where visitors share photos and vote for "critters" of every kind. All animals are welcome here, not just dogs and cats, and not just animals with blue-ribbon histories.
Every site visitor can start voting as soon as they land on the Crittersnaps! home page. The site uses an Olympic-style rating scale that goes from "Bow wow!" (1) all the way up to the perfect 10, or "Holy Cow!" As soon as one of the ratings is chosen the next randomly selected animal appears. This way visitors may start with a cute fluffy kitten, and quickly find themselves assessing chickens, sheep, dogs, snakes, gerbils, cows, pigs or goats. The site keeps a running tally as voting progresses, and visitors always see how their vote compares with other votes.
If the variety overwhelms, visitors can always narrow the group by animal type and/or breed. But, as proprietor Craig Walsh says, "It's much more fun when you have no idea what sort of animal you'll see next." Among the photos: groomed dogs, swimming pigs, dancing roosters, curious goats, dogs wearing swim goggles, happy cows, snoozing cats, animals at play, pigs in the mud . . .
Crittersnaps! is designed to be a place where ordinary folks can vote for and post photos of their dog, cat, rabbit — or cow or bull. It's free to vote. As Walsh explains, the nominal charge for uploading photos (US $5), "Keeps the Web site free of those pesky advertisements."
Those who register with Crittersnaps! get photo upload privileges. All they have to do is complete a brief profile on the animal and select a photo to go along with it. For true ease-of-use, Walsh offers scanning services. "Just about everyone has digital images now," he says, "but that favorite pic of Bruno getting used to his first adult feathers may still be a print." Members not only can upload more than one photo for a critter, but they also can create a whole ark full of animals. The site tracks each critter's voting stats as well so members can see how others vote.
The Crittersnaps! community has off-line potential as well. If interested, members may request to meet other, like-minded critters (and their owners). There is also talk of offering prizes to high vote-getters in a variety of areas. Walsh is keeping mum about that, for now, saying only, "Everything about the Crittersnaps! site is designed to showcase voting for the animals, to make the whole endeavor fun and enjoyable, and to keep a friendly community."
The worldwide team that created Crittersnaps! includes Jeff Clark, a freelance graphic designer and interactive developer for his Boston-based company, The Vacant Canvas --- http://www.vacantcanvas.com An avid Oklahoma State fan, Clark is proud to own 49 articles of orange clothing.
Nomad writing and editing --- http://www.dancingnomad.com --- wrote the snappy copy.
Epitome Technologies --- http://www.epitometech.co.in --- created the framework and scripting logic that ensure a fun, fast-loading, and statistically accurate site.
About Lucies Farm:
Lucies Farm Ltd. is the leading producer of Scottish | Kobe beef and Kurobuta pork in the United Kingdom. Founded in 1986, the farm is located near Malvern, in Worcestershire, and welcomes visitors by appointment.
Lucies Farm Family of Websites
http://www.luciesfarm.co.uk -- Lucies Farm website
http://www.dog-hotel.co.uk -- The Dog Resort
http://www.ritz-canine.com -- The Ritz Canine dog spa
http://www.kobe-beef.org -- Kobe Beef Meat Digest
http://www.bark.ch -- Photo Gallery
http://www.kurobuta.org -- Lucies Farm Tamworth & Berkshire Pigs
http://www.hmdp.net -- Animal stock photos
*NEW* http://www.crittersnaps.com -- Crittersnaps!
###