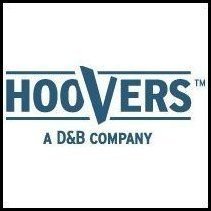 In this economy, sales teams must be more confident and better prepared than their competitors with the right information and tools
New Orleans, LA (PRWEB) March 10, 2009
Microsoft Convergence Conference - Hoover's, Inc. today announced the availability of Access Hoover's for Microsoft Dynamics CRM. The announcement about this CRM application was made at Convergence, a yearly event that brings together Microsoft Dynamics customers and partners.
With this launch, Microsoft Dynamics CRM customers will be able to deploy Hoover's business insight into their CRM implementation to quickly gain a competitive edge through immediate access to the most relevant information about the companies and people driving the economy. To learn more about Access Hoover's, visit: http://www.crm.hoovers.com.
"In this economy, sales teams must be more confident and better prepared than their competitors with the right information and tools," said Hyune Hand, Hoover's president. "Once they gain access to our comprehensive, actionable business information directly within their workflow via Access Hoover's for Microsoft Dynamics CRM, their productivity and effectiveness will improve."
Access Hoover's for Microsoft Dynamics CRM (on-demand and on-premise) includes Hoover's database of more than 29 million public and private companies worldwide and 36 million decision makers. This CRM application delivers both the breadth of information needed for targeted prospecting and the depth required for insight and strategic intelligence.
Access Hoover's for Microsoft Dynamics CRM will allow users to:

Prospect by creating extensive, targeted lists that meet their specific criteria (location, industry, sales or employee size, growth rates, business type, etc.) Users can import these prospects as leads or contacts into their CRM within seconds. Access Hoover's will identify potential duplicates before they are added.
Cross-sell into existing accounts using additional contacts found through the Access Hoover's CRM application, and view in-depth corporate hierarchies via Hoover's Family Tree tool.
Better prepare for sales calls by appending the most up-to-date business information (such as executive biographies, current and historical financial performance, top competitors, industry issues, leadership changes, etc.) to account, contact and lead records.
Save time by providing one-stop access to Hoover's accurate and business critical insight from within Microsoft Dynamics CRM, greatly reducing sales call prep and research time.
"Salespeople need quick access, within their workflow, to the most accurate and comprehensive business information available," said Brad Wilson, general manager for Microsoft Dynamics CRM. "We are very excited to partner with a company like Hoover's to give our customers direct access to trusted business information with Access Hoover's that will help them grow their business and better serve their existing customers."
Hoover's is also offering a partner program to help Microsoft Dynamics partners incorporate Access Hoover's into their Microsoft Dynamics CRM implementations. For more information about this program, contact Heidi Tucker at 800-486-8666 or partnerinfo@hoovers.com.
Convergence Promotional Offer: All companies that sign up for Access Hoover's at Convergence will be eligible to receive the first three months of their annual Access Hoover's subscription free. For more information, visit http://www.crm.hoovers.com.
About Hoover's, Inc. - The Fastest Path To Business™
Hoover's, a D&B company, provides its customers with insight and actionable information about companies, industries and key decision makers, along with the powerful tools to find and connect to the right people to get business done. Hoover's provides this information for sales, marketing, business development, and other professionals who need intelligence on U.S. and global companies, industries, and the people who lead them. Hoover's unique combination of editorial expertise and one-of-a-kind data collection with user-generated and company-supplied content gives customers a 360-degree view and competitive edge. This information, along with powerful tools to search, sort, download and integrate the content, is available through Hoover's (http://www.hoovers.com), the company's premier online service. Hoover's is headquartered in Austin, Texas.
###