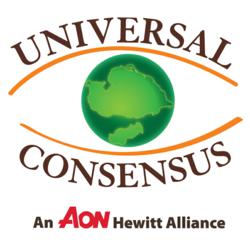 We can't grow out of the current economy without the necessary skills to leverage our knowledge of cultural differences to our competitive advantage
San Diego, California (PRWEB) March 07, 2013
Universal Consensus LLC, a leading cross-cultural management consultant and training firm, today announced that it has launched an online cross-cultural training program to provide an online version of its proprietary framework, the "Business Model of Intercultural Analysis™" -- BMIA.
Universal Consensus has traditionally offered cross-cultural assessments, cross-cultural advisory services, and cross-cultural in person training to organizations throughout the world. Its proprietary BMIA™ cross-cultural analysis and training framework evaluates companies' challenges and growth opportunities related to doing business across cultures. The advantage to working with clients in person is that Universal Consensus experts can develop customized solutions to help companies optimize cross-cultural business objectives. Expanding the BMIA™ to an online training option, however, meets the need of companies to control training costs and to address the growing need for flexible training platforms that employees can access at their convenience.
"More and more companies realize the importance of evaluating and controlling the impact of cultures on their business but many do not have the time or the resources to engage in live training or a full suite of advisory services" said Denise Pirrotti Hummel, J.D., CEO of Universal Consensus. "Just as teaching one to fish is better than giving one a fish, the BMIA™ teaches organizations to identify and strategically address cross-cultural issues rather than correcting cross-cultural mistakes after they occur. The online training platform now enables organizations to increase their cross-cultural competencies in an affordable and flexible way so that participants can learn at their own pace, wherever they are in the world."
The technology behind the platform, developed by Telenect, a professional live webinar technology and services company, is currently used for live video presentations. By using the video, chat and presentation slide windows, the platform is able to simulate a real world classroom experience. "We always knew our platform was very effective for live audiences" said Steve McAllister, CEO of Telenect. "When Universal Consensus approached me with the prospect of using the platform for their online training program, I thought it was a terrific idea! I think our platform enhances the BMIA™ program by providing flexibility to the user and making the learning experience as effective as possible."
About Universal Consensus
Universal Consensus, LLC, is a cross-cultural management consulting and training firm specializing in cross-cultural integration and mission-ready solutions. Universal Consensus delivers innovative solutions to cross-cultural challenges in both the private and the public sector. Embassies, government and military operations, NGOs and corporations alike are enabled to leverage the power of culture to increase agility, reduce risk, and optimize operations in their respective ecosystems, across borders, and around the world. Universal Consensus clients include FedEx Corp., Whirlpool Corp., Qualcomm Inc., Roche Holding AG, the Pentagon, and the U.S. State Department. For more information visit Universal Consensus on the web. They are the cross-cultural strategic arm of Aon Hewitt's international M&A division and partner with Deloitte & Touche to serve their Global Mobility clients throughout the world.
About Telenect
Telenect serves clients around the world, providing high quality live video webinar production. The strong customer service, project management and coordination allow clients to focus on the audience and the message. Telenect has hosted live and pre-recorded events, to large and small audiences, for companies, training organizations, authors, speakers, celebrities and political leaders, scaling the production to the needs of each client.