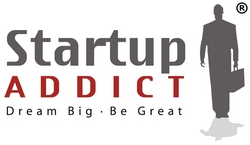 StartupAddict's mission is to facilitate entrepreneurial success. Our new crowdfunding platform enables startups to prototype faster and go to market sooner. - Tod Whipple, Founder
Boston, MA (PRWEB) April 28, 2011
StartupAddict a haven for entrepreneurial superheroes thwarting the forces of mediocrity just released a complete redesign to its' website funding platform. StartupAddict.com the original crowdfunding site now makes it easy to harness the power of the crowd to fund startups.
In the spirit of the American Startup Partnership Initiative, StartupAddict has one simple mission: No good idea will be left unfunded. Now anyone can be an pseudo Angel and help American startups for the price of their Monday morning Latte. StartupAddict enables passionate entrepreneurs across America to utilize the crowd for funding and in the process create thousands of start ups and potential jobs.
The crowdfunding update will assist entrepreneurs in overcoming the fierce obstacles in obtaining seed funding. Entrepreneurs creating lean startups will have access to capital to turn their ideas into prototypes and beta test the marketplace with live customers. StartupAddict is the conduit for startups to get funded successfully while rewarding the funders for believing in the entrepreneurs. StartupAddict can turn the average joe-funder into an Angel powerhouse.
Imagine for the amount of money you donate to a local charity you could be fueling economic activity in the United States and empowering entrepreneurs around the nation to succeed.
Funders will glean rewards from startups for their generous contributions while building a significant social reputation across the community and beyond. StartupAddict is developing a point based reputation system where funders will be rewarded with real world prizes based on reputation and funding generosity.
Once successfully funded through the crowd, startups can go on to cashflow through profitability or move on to equity based funding from Angel groups and Venture Capitalists in the startup value chain.
# # #