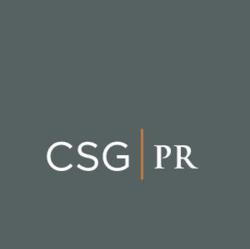 CSG|PR's Health & Wellness practice drives measureable results for its clients by leveraging the power of influencer relations.
Denver, Colorado (PRWEB) May 11, 2011
Communications Strategy Group (CSG|PR), a national influencer relations firm serving clients in six distinct industries, was honored with two Gold Pick awards at the Public Relations Society of America, Colorado Chapter's annual awards ceremony May 5.
The agency was recognized for a media outreach campaign conducted to support LiveWell Colorado's 2010 school food culinary boot camps, a series of trainings focused on teaching school food staff to prepare meals from scratch. Garnering 326 media hits with a reach of more than 36 million, the campaign generated significant local, regional and national print, broadcast and online coverage and increased awareness of the need for fresh, healthy school food.
CSG|PR also received an award for the development of LiveWell Colorado's e-newsletter, the LiveWell eLetter. The monthly eLetter strives to engage LiveWell Colorado's stakeholders in the organization's mission and inform them about sector-specific obesity prevention news, best practices, updates and research.
CSG|PR's Health & Wellness practice drives measureable results for its clients by leveraging the power of influencer relations: engaging the individuals, groups and organizations that impact clients' success through content development, media relations, digital PR and social media.
Among other accomplishments, CSG|PR's Health & Wellness practice has helped establish LiveWell Colorado as a thought leader on obesity prevention, generated significant media coverage for and national awareness of Eating Recovery Center, a leading eating disorders treatment center, and generated significant leads for Health Education Solutions, an online healthcare certification provider. Via stakeholder outreach on behalf of its clients, CSG|PR has built a deeply rooted network of contacts in the health care, wellness and public health arenas. View a portfolio of the practice's health PR work or follow them on twitter at @CSG_health.
About CSG|PR
CSG|PR is an influencer relations agency serving clients in Education, Financial & Professional Services, Clean Tech & Environmental Sustainability, Corporate Learning & Talent Management, Health & Wellness and Consumer Products. CSG|PR, utilizing a blend of traditional and digital PR/social media, prides itself on providing clients nationwide with a suite of services that reflect our commitment to exceptional service, expertise in the industries we serve and a focus on measurable results. For more information, please visit http://www.csg-pr.com, connect on Facebook or follow on Twitter at @CSG_PR.
###