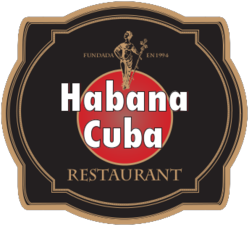 "Habana Cuba is now serving breakfast and brunch on weekends from 8am-1pm. Check out our new menu today," said Jennifer Echeverri of Habana Cuba.
San Jose, CA (PRWEB) March 10, 2013
Habana Cuba Restaurant has been charming locals as well as tourists and business crowds with their hearty comfort food for lunch and dinner. Owner Jennifer Echeverri is excited to announce that their authentic Cuban cuisine is now available for breakfast/brunch on weekends 8am-1pm.
Echeverri recently teamed up with Chef Joao Barbosa, former owner of Joao's Brazilian Restaurant in Santa Clara, for the launch of the breakfast/brunch menu. The menu is extensive and features some breakfast favorites, as well as some Cuban specialties including Bistec a Caballo (steak & eggs), Chuleta Con Huevo (pork chop), Lechon a la Cubano (roasted pork) and fresh Cuban bread. Entrees can be paired with signature Bloody Mary's, Michelado's and Bellinis made with cava and mango or guava. They also sell Cortidito's and Cuban coffee daily.
For the complete menu, guests can visit http://www.998cuba.com/cuisine.
Located in downtown San Jose, Habana Cuba serves generous portions of authentic Cuban cuisine. Fine dining includes Latin flavors, colorful ambiance, Spanish wines and salsa background music. The restaurant features two levels, two private dining rooms, and a dog-friendly outdoor patio.
Habana Cuba Restaurant is also the perfect place for large groups and any occasion. The restaurant can accommodate up to 70 guests for sit-down dining and up to 100 guests for cocktails and hors d'oeuvres. For more information about large group events, visit http://www.998cuba.com/large_groups.
Habana Cuba in San Jose is one of the Top 50 Best Spanish Restaurants in the US, per Hispanic Magazine. Habana Cuba is located at 238 Race St. San Jose, CA 95126. To make a reservation or for more information about Habana Cuba, please call 408.998.CUBA.
About the Company:
Serving the San Jose area, Habana Cuba Restaurant is one of the Top 50 Best Spanish Restaurants in the US. Their award-winning chefs artfully craft each meal using a mix of time-tested recipes and innovative preparation to serve the most delicious Cuban Food. Their menu features Cuban cuisine with a delightful mix of traditional favorites, including Shrimp Ceviche and Cuban Pork Sandwiches. Visit Habana Cuba Restaurant today to experience one of the finest dining experiences in San Jose.