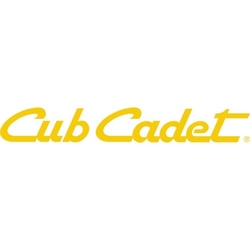 The engineers determined that widening the blade and reshaping the 'wings' at each end could increase lift and smoothly shoot clippings upward, instead of scattering them on the ground
Cleveland, Ohio (PRWEB) April 1, 2009
Cub Cadet, the leader in premium outdoor power equipment, is making yard work easier this spring with the availability of its new Series 1000 lawn tractors. An innovative cutting system, industry-leading turning radius, stronger engines and a tougher frame work together to help consumers get the job done better - and faster - than ever before.
"Cub Cadet is known for producing the highest quality and most durable outdoor power equipment. We are building on that reputation with the launch of the new Series 1000 lawn tractors," said Brad Copley, vice president of marketing for Cub Cadet. "Building on our reputation of innovation, we looked at aeronautical engineering principles to redesign our cutting blades, giving them a smooth-arc design that improves airflow over the blades and ultimately results in a better cut and more beautiful lawn. Now the best lawn tractors are even better; providing the performance, innovation and quality that consumers expect from Cub Cadet."
Innovation Starts Here
Cub Cadet's innovative cutting system leaves no grass uncut, even in the tallest, thickest grass. All components in the cutting system from deck design to overlapping blades, from deep dome deck to large discharge chute work together to ensure an unsurpassed quality of cut. Added strength and rigidity keep the high-lift blades from deflecting and flexing under heavy loads, severe conditions or high speeds.
The highly engineered deck design in conjunction with the rotating blades creates a powerful vacuum and smooth, continuous airflow. Popular Science describes the blade innovation, "The engineers determined that widening the blade and reshaping the 'wings' at each end could increase lift and smoothly shoot clippings upward, instead of scattering them on the ground," (March 2009). Clippings are evenly propelled and distributed through an extra-wide discharge chute, disappearing into the lawn. No unsightly clumps, streaks or uncut grass is left behind from the Series 1000 lawn tractors.
Cub Cadet's new Series 1000 lawn tractors also deliver these exclusive consumer advantages:

Tougher Built Tractors -Every tractor in the line is equipped with nine-gauge steel frame rails, the thickest in the industry, and cast-iron front axles, each backed by a five-year limited warranty. No other lawn tractor is built tougher to last longer.
Stronger Engines - The Series 1000 lawn tractors are outfitted with powerful professional-grade engines that provide exceptional power, performance, smooth operation and reliability even in the toughest conditions.
Tighter Turning Radius - The Cub Cadet Series 1000 lawn tractors offer the tightest turning radius of any lawn tractor in the industry. The small turning radius, 12 inches versus an industry standard of 18 inches, saves homeowners time and frustration when maneuvering around trees, fence posts or any obstacle in the yard.
The Series 1000 lawn tractors include nine models with deck sizes ranging from 42 to 54 inches. They are available at independent dealers, The Home Depot and Tractor Supply Company for the 2009 season. The suggested retail prices range from $1,499 to $2,599. For more information about Cub Cadet and other premium lawn care products available visit http://www.cubcadet.com.
About Cub Cadet
Cub Cadet product groups - Cub Cadet Home Owner, Cub Cadet Utility Vehicles, Cub Cadet Commercial and Cub Cadet Yanmar - share a commitment to developing premium outdoor equipment that is better than anything in the industry and exceeds owner expectations. Through a legacy of engineering excellence, Cub Cadet offers a full line of best-in-class products through an extensive network of dealers and retailers. For more information on all Cub Cadet products, visit http://www.CubCadet.com.
# # #