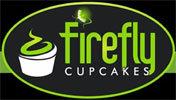 East Aurora, NY (PRWEB) March 11, 2013
Locally owned Firefly Cupcakes has announced that it will be opening a second location in Spring of 2013. Owner Wendy Egloff has reached an agreement to renovate a space at 1008 Elmwood Ave. in Buffalo. The space currently houses the renowned Zillycakes, which is slated to close March 9. Egloff is very excited to offer her couture Firefly Cupcakes to the Elmwood Village and Buffalo area.
Zilly Rosen, owner and operator of Zillycakes, announced her decision to close her storefront earlier this year after attempts to locate a buyer were unsuccessful. Egloff and Rosen met and were intrigued by the possibilities.
Firefly Cupcakes' second location will mirror the first with a showcase full of over-the-top cupcakes based on fun weekly themes. Their menu will be also be accompanied by Stumptown Coffee.
Also, new to both locations, a new gourmet cake menu will be available to round out their current cupcake menu. Renovation plans include two in-house dining areas and a cake studio for Zillycakes' Rosen, who will be in residence at Firefly. Rosen will offer cake classes, custom cake design as well as high-end event cake production, which she is known for.
Firefly Cupcakes' current location is based in East Aurora, right on Main St. and has been serving the community since 2010.
About the company:
Established in 2010, Firefly Cupcakes is based on the belief that cupcakes can be very special. Based in East Aurora, NY, Firefly currently has a cupcake flavor list that surpasses 200, and adds new flavors regularly. All of their cupcakes can be made into a vegan and/or gluten free version. They offer online orders for pickup, as well as deliveries and shipping (on selected items). Owner Wendy Egloff: "When I started this venture, I knew I wanted a name that reflected something special, different and just a little magical… Then I had fireflies pop in my head. It was a perfect fit!" For more information, please visit: http://www.fireflycupcakes.com.