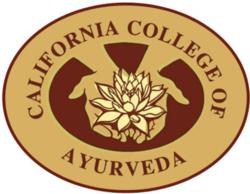 Cursos de Ayurveda offered by the Escuela de Ayurveda de California far exceeded all my expectations. The information was clear and the traditional aspect of ayurveda was respected.
Miami, FL (PRWEB) March 07, 2013
The ayurvedic education is offered in Mexico, Ayurveda Colombia, Argentina, Spain, Ecuador, Puerto Rico, Peru, Bolivia and Chile, among others. The Ayurvedic Health Educator program will begin in April, 2013 in the live internet program.
The first level of Ayurvedic training is known as Ayurvedic Health Educator (AHE). This program is for the student wishing to integrate their training in Ayurveda with an existing health care degree, massage or yoga certification, or to receive the knowledge for personal growth and/or self-healing. Graduates with no previous training may conduct community ayurvedic educational workshops and seminars. This training can be combined with the Ayurvedic Massage and Body Therapy certification, allowing level-one graduates to become licensed Massage Therapists in the state of California and perform Ayurvedic massage and spa therapies.
A masaje ayurveda course is also offered.
Ayurveda, the ancient science of healing from India has always utilized massage as a part of its regimens for healing. From an Ayurvedic perspective, different forms of massage are useful to different people. The form of massage utilized is based upon a person's constitution and imbalance.
Ayurveda uses a multitude of healing modalities including herbs, diet, colors, aromas, sound, lifestyle recommendations, Pancha Karmai, meditation, and yoga. More and more people are discovering that these ancient principles are easily applicable to modern life and that they have the power to create health and contentment.
Established in 1995, the Escuela de Ayurveda de California is the longest running, State-approved college offering professional online ayurvedic training as well as full-time programs for the study of Ayurvedic Medicine in the West. CCA offers a comprehensive curriculum, with three levels of programs leading to certification as a Clinical Ayurvedic Specialist (C.A.S.). The Ayurveda school offers a variety of shorter length workshops and seminars, and trains students to become the healers of the future, Ayurvedic practitioners dedicated to understanding the whole person – physically, emotionally, spiritually.
The school also offers a yoga nidra training course in English and an Ayurvedic Yoga Therapy Course in several locations worldwide.
For more information, please visit escuelaayurveda.com or call (530) 616 8332.