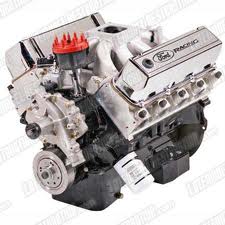 The OEM specs that are released by automakers usually dictate the types of builds that can be created by engine builders.
Santa Fe, New Mexico (PRWEB) March 10, 2013
Custom engines have been used by project car builders to assemble a motor that cannot be found for sale through standard retailers. The OEM specs that are released by automakers usually dictate the types of builds that can be created by engine builders. The CrateEnginesforSale.com company is now supplying custom crate engines for all customers. Details about these builds can be accessed online at crateenginesforsale.com.
These customized engine blocks are now offered for Ford, GM, Plymouth, Dodge, Jeep and import automobiles. Special requests can be made during the creation of these motors for buyers.
Engine installations were typically reserved for mechanics and body shops with access to the latest tools and equipment. Technological advancements in crate engine design have now made it possible for average vehicle owners to install engines. The concept of crate motors allows easy drop-in and connection to existing automobiles.
This engine type is now in use by car builders, owners of vehicles, mechanics and warranty service companies. The custom engines now online are genuine builds that are produced from a factory direct facility.
While engineering and equipment has changed in the engine industry, the potential for breakdown and unforeseen issues has not. Many automakers outsource the production of parts and accessories to streamline engineering. These efforts can result in premature parts failure or other issues.
The CrateEnginesforSale.com company purchases parts for its custom builds directly from automakers when possible. This use of genuine parts is one way that is now used to raise the quality level for all buyers. The builds are now tested using dyno testing to preserve the OEM condition supplied.
The custom builds now available are part of engine inventory upgrades this year. Engines from General Motors have recently been added to supply GM performance motors to the public. These genuine builds include the 350, Vortec and other generation engines popular for replacements. The news announcement for start of the GM upgrades can be read at http://www.prweb.com/releases/350-vortec-crate-engine/crate-engines-for-sale/prweb10463149.htm. Ford and Dodge increases are expected to be announced to coincide with these upgrades.
About Crate Engines for Sale
The Crate Engines for Sale company is a leading seller and distributor of crate engines to the public. This company has made its mark in the automotive world by selling to trade industry clients. The creation of the company resource center online was developed to provide buyer resources that are not found in some areas. The Crate Engines for Sale company processes customer orders to ensure that shipping is made on the same day. The attachment of three-year warranty coverage to every sale is one method used by this company to boost customer satisfaction.