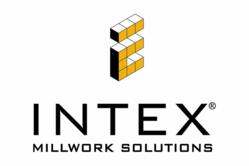 INTEX is geared to handle projects like these thanks to our extensive experience within the custom millwork industry, and our professional millwork experts
Millville, NJ (PRWEB) September 12, 2012
Custom millwork provider, INTEX Millwork Solutions of Millville, NJ, announces the completion of a 22,164 sq. ft. custom moulding project at Regent University located in Virginia Beach, Va. Inspired by St. Martin-in-the-Fields – a London church with medieval roots representing the archetypal church design, INTEX's moulder tooling was custom made to reflect the classic Georgian architecture of the campus for Regent's alumni, students, faculty and staff to enjoy today and in future generations.
"We're honored to have this opportunity to work on a major project like this with a reputable school such as Regent University," says owner of INTEX Millwork Solutions, Joe Umosella. "INTEX is geared to handle projects like these thanks to our extensive experience within the custom millwork industry, and our professional millwork experts."
As one of the nation's leading academic centers for Christian thought and action, the 22,164 sq. ft. Regent University chapel building will feature a 1,000 seat sanctuary to comfortably house gatherings for worship and other events for connectivity.
INTEX's linear trim around the Regent University chapel building captures the traditional beauty of classic moulding millwork without the eventual deterioration of wood. Designed to perfectly blend, coordinate or accentuate existing materials and architectural style, the INTEX team works with clients to create custom, intricate designs based on a project's needs or to meet historic renovation requirements.
For more information visit http://www.intexmillwork.com/
About Regent University
Regent University is one of the nation's leading academic centers for Christian thought and action, with a multitude of graduate and undergraduate programs available worldwide. Their academic standards are high and their programs are rigorous, but what sets Regent apart is their mission to prepare capable men and women to excel both in mind and spirit. The students, faculty and administrators share a calling, founded on Biblical principles, to make a significant difference in their world.
About INTEX Millwork Solutions
INTEX Millwork Solutions specializes in the manufacture of high quality, maintenance free architectural millwork products. In addition to their standard product offering, their technical capabilities make them the 'go-to' company for those difficult projects that require job specific engineering and design assistance. INTEX's strength in both traditional workmanship and engineering technology crafts intricately detailed, high-quality millwork for distinctive homes and buildings.