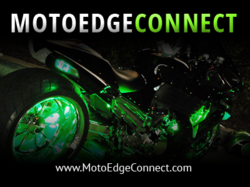 Any motorcycle fan is welcome to post relevant news on our website. We're looking forward to providing as much value as we can to the community.
Daytona, FL (PRWEB) March 02, 2013
Moto Edge, a group of custom motorcycle enthusiasts, has spent the last 5 years growing a following of avid fans interested in the world of custom bikes ranging from sportbikes to choppers. With various sources of motorcycle information freely available which has really made it more difficult for motorcyclists to filter out the noise, the popular group has decided to add their own unique twist and launched a social bookmarking niched website which can be seen at http://www.motoedgeconnect.com/
The website was started in order to be an extension of the group's involvement in the motorcycle community. It will hopefully allow others to contribute and expand upon the Moto Edge vision, which is the uniqueness of every rider. Moto Edge's motto of "It's all about ME," represents the founding members belief in the fact that no motorcycle rider keeps their ride "stock" for very long. Every rider is an individual and the bikes they ride usually represent this.
These distinctions are not only reserved to one speciality or demographic in the industry. Customization can be seen in almost all aspects if observed enthusiastically. That is the main purpose of this new website. There is an open invitation for all motorcyclists to promote things they observe to further this vision. Marketing suggestions have been guided by Route 72 Systems, who are known in the industry for harnessing social media channels to help generate massive response from email lists. With a large focused database, the Moto Edge group will surely do well under the Route 72 Systems marketing team advice.