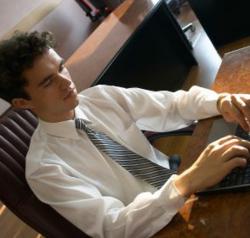 Development, Hosting and Maintenance....all from one source
(PRWEB) April 30, 2013
Adapt360 (http://www.adapt360.com/applications) expands its custom web app development and programming team. Two new web developers have been added to assist with the company's growth. The developers' combined expertise includes the following:

Custom Microsoft .Net Development
Custom PHP Applications
SQL (MSSQL, MYSQL) Reporting
Mobile App Development (iOS, Android and Windows)
eCommerce
The developers complement Adapt360's existing resources for complex projects involving web, SQL database and mobile technology. The team offers a full service approach for its clients, with development, hosting and maintenance all from one source.
About Adapt360
Adapt360 is a Southern California-based software development company serving corporate and government clients. The firm develops custom software applications using web, database and mobile technologies. The programming team develops custom web applications and software to automate a wide range of business tasks according to client specifications, with emphasis on Microsoft .Net, ASP.NET (.NET), PHP and SQL development. The company also develops custom mobile applications that interface with .NET/PHP and SQL back end solutions. The company serves clients nationwide, with emphasis on Los Angeles, San Diego and Orange County.