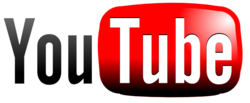 Trust me, they're not doing this just for fun. There are real audiences to be reached out there. If you want to succeed, make a video, create a channel and be part of this
Melbourne, Victoria (PRWEB) October 09, 2012
Almost a year ago, YouTube unleashed approximately 100 original content channels, creating a bolstering effect on their already-massive online viewership. The new channels assisted with a 75% increase in hours watched per month, from one billion hours earlier this year to now 4 billion.
From those statistics, YouTube's top 25 original channels capture an impressive million plus views per week, which gave the online web video mogul the 'heads-up' on how they should go about creating and presenting their content going forward.
"YouTube's statistics are clearly showing that viewers have made the switch from traditional TV to watching entertainment online," says David Jenyns, web video expert and owner of Melbourne Video Productions, "no matter what your hobby, talent or business is, creating custom web videos on YouTube is essential if you want an affordable and effective reach to viewers."
For many years, David's been a leading advocate in teaching businesses how to create their own custom web videos, so it came as no surprise to him when YouTube's Global Head of Content, Robert Kyncl's blog announcement came out yesterday. The blog welcomed the launch of a new generation of YouTube channels from France, Germany, the United Kingdom and the USA.
"This roll-out of 'new generation' channels is really just the beginning for YouTube," remarks David, "they'll continue to support people making customized web videos to create more innovative channels, which will in turn bring more viewers and of course, more advertising dollars."
The new channels will include topics such as local cuisine, health, comedy, sports, news, and more. The funds to create all these new custom online videos are coming from major producers, celebrities and budding media companies in both Europe and the USA.
David further states, "Luckily, creating a custom web video isn't hard at all. So, you don't need to be a producer or celebrity to get on board. We teach businesses how to DIY their own videos, or if they don't have the time themselves, we can assist with, or completely produce one for them."
David continues to mention how Google wouldn't put time and effort behind YouTube's new channels unless there was some benefit to be had, "Trust me, they're not doing this just for fun. There are real audiences to be reached out there. If you want to succeed, make a video, create a channel and be part of this."
For a sneak peak of YouTube's upcoming 'new generation' of channels, visit: http://www.youtube.com/yt/advertise/original-channels.html
About Melbourne Video Production
Melbourne Video Production is a division of MelbourneSEOServices.com, a full service search engine optimization (SEO) consultancy, based in Australia, but with a worldwide client base.
Melbourne Video Production has the unique ability to combine their web video expertise with strategic SEO practices from Melbourne SEO.
Director, David Jenyns, has, over several years, built a team of experts who are niche experts to support the business, and who share his ethos for ethical, professional internet marketing and web video.
Click here to know how to create professional YouTube videos.