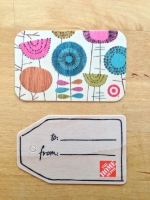 The ability to bring the beauty and texture of wood to labels opens a whole new avenue of design possibilities for our customers
Fairfield, NJ (PRWEB) March 27, 2013
Lizard Label, the expert label and sticker manufacturer, has announced the availability of a new product line – Sheer Veneer Fine Wood Paper. Sheer Veneer Fine Wood Paper is the world's first wide-web real wood paper suitable for lamination to a wide range of substrates including paperboard, synthetics/non-wovens, foam board, and corrugated.
This wide-web fine wood paper is the first continuous roll ultra-thin veneer made specifically for the roll and sheet converting environments…even very large format litho and large format.
"The ability to bring the beauty and texture of wood to labels opens a whole new avenue of design possibilities for our customers," Elaine Iacovone, Account Manager, Lizard Label
To request sample sheets and to see other products offered by Lizard Label visit http://www.lizardlabel.com.
Lizard Label can also be found on LinkedIn, Facebook, Twitter and Pinterest.
About Lizard Label
Headquartered in Fairfield, NJ, Lizard Label is a full scale, multi-press label manufacturer specializing in pressure sensitive custom labels and custom stickers. For more information please visit: http://www.lizardlabel.com.