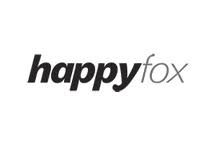 The ease with which a user can start using the advanced capabilities of the help desk platform is the main factor that distinguishes HappyFox
Barcelona, Spain (PRWEB) June 28, 2012
HappyFox, an innovative cloud-based tool from India based company Tenmiles, offers comprehensive customer support with strong analytic capabilities.
HappyFox enables support professionals to dive right into viewing and analyzing customer requests and getting the right responses out.
GetApp has identified three areas in which the solution stands out:
· Simplicity: the solution simplifies the process of ticket management, making it easy for novices to get started
· Focus on Service Level Agreements (SLAs): The solution allows users to Create and manage any SLAs as part of their support services. Conditions and objectives can be set for each SLA and linked to individual work schedules, ensuring that SLA timelines are calculated over relevant working hours
· The Smart Rules feature: Automated actions that can be performed on a user's help desk instance. Choose from a list of conditions and apply an action to be performed on tickets that match these conditions
HappyFox achieved the following ratings:
Overall: 9/10
Ease of use 4/5
Features 4/5
Value 4/5
Ease of deployment 4/5
"The ease with which a user can start using the advanced capabilities of the help desk platform is the main factor that distinguishes HappyFox" said the GetApp reviewer " Added to the fact that a two-member support team can use the tool for free and generate unlimited tickets, makes HappyFox a great pick for organizations interested in simplifying and professionalizing their help desk support".
To read the full review on GetApp, visit: http://www.getapp.com/blog/review-happyfox-customer-support-app/
You can visit GetApp to test drive and deploy HappyFox for free at: http://www.getapp.com/happyfox-application
About HappyFox
HappyFox is a customer support and ticket management software. HappyFox is a product of Tenmiles Technologies, makers of Helpdesk Pilot, a 6 year old deployable helpdesk application. HappyFox was launched in August 2011 and serves more than 1100 customers across the globe.
With an intuitive user interface and a highly customizable set of features, falling in love with HappyFox is actually quite 'impossible'. HappyFox is free for a two member team and has affordable plans for larger teams.
About GetApp
GetApp is the largest independent online marketplace that helps small to mid-sized businesses and startups discover, evaluate and manage the perfect cloud business apps for their needs. Its mission is to support millions of users in their "best app" research with comprehensive directories, interactive search tools, side by side comparison tables, user reviews and app evaluation resources.
In addition, GetApp serves as a global online marketing channel for thousands of cloud business application developers.
Headquartered in Barcelona, Spain, GetApp operates primarily in North America and the U.K. It is privately owned and backed by Nauta Capital