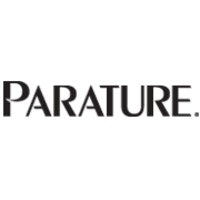 Competition is tough this year and that makes selection as a Codie Finalist a real achievement
Vienna, VA (Vocus) March 4, 2008
Parature, the global leader in on-demand customer service software, announced today its inclusion in the 23rd Annual Codie Awards. The Codie Awards celebrate outstanding achievement and vision in the software, digital information and education technology industries. The 2008 Codie Awards will be presented at a gala event on Tuesday, May 20th at the historic Palace Hotel in San Francisco, CA.
The Codie Awards recognize 68 categories of outstanding products and services through a unique combination of journalist and peer review. The 340 finalists were selected from more than 1,000 nominations submitted by more than 600 companies. All of the products submitted were reviewed by over 250 judges from the trade press, consulting, educators, IT specialists and other knowledgeable, but neutral experts.
"Competition is tough this year and that makes selection as a Codie Finalist a real achievement," said Ken Wash, SIIA president. "All the companies on this year's list should feel justifiably proud of their recognition."
Parature enables any organization to fundamentally change the way they support their customers through its Software-as-a-Service (SaaS) delivery and integrated, intuitive design that empowers organizations to better and more efficiently serve, support, engage with and retain customers in today's Web world. The seamlessly integrated suite of Parature modules allows organizations to effectively manage all of their support needs. This dynamic, on-demand software enables organizations to get up and running quickly, easily and efficiently.
"It is an honor to be selected as a finalist for this premier industry recognition," stated Duke Chung, Parature CEO and President. "Parature is committed to setting the standard for support departments worldwide by bringing the most innovative software to market and providing the smartest, most efficient way for organizations to support their customers."
Parature, Inc.
Parature, the leader in on-demand customer support software, makes it possible for any business to leverage the Internet to provide outstanding customer service. The company's software-as-a-service (SaaS) delivery and integrated, intuitive design enables organizations to better and more efficiently serve, support, engage with and retain customers in today's web world. Founded in 2000, Parature received the 2007 Product of the Year Award from Customer Interaction Solutions magazine and has been named to the Inc. 5000 list of Fastest Growing Private Companies in America. For the past three consecutive years Parature has been on the Washington Business Journal's list of Best Places to Work. Headquartered in Vienna, Virginia, Parature is at work in organizations of all types and sizes, and helps support more than 8 million end users worldwide. For more information, visit http://www.parature.com.
About SIIA
The Software & Information Industry Association (SIIA) is the principal trade association for the software and digital content industry. SIIA provides global services in government relations, business development, corporate education and intellectual property protection to more than 800 leading software and information companies. For further information, visit http://www.siia.net.
####