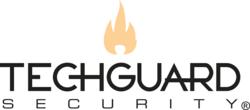 "It is time to stop and remember the contributions of those who got us here and who are taking us forward," says Suzanne Magee, TechGuard President and CEO.
Baltimore, Maryland (PRWEB) October 02, 2012
In announcing the inductees, Jacobs, the first Information Assurance Director for the National Security Agency (NSA) and a respected cybersecurity consultant to government and industry said, "Working in areas of technology, public policy, business, education and public awareness, the honorees represent the innovators and visionaries who defined an industry and established the standards in information assurance. These pioneers paved the way for people everywhere to have the ability to securely utilize digital technologies for work, banking, recreation and communication."
"TechGuard who joined the cyber mission in early 2000--is pleased to be a Founding Sponsor of the Cyber Security Hall of Fame, to honor the cyber risk-takers who have given passionately and tirelessly to make the digital world a safer place to work, play, learn, and share," says Suzanne Magee, TechGuard President and CEO.
Of the more than 200 nominations received, the board of advisors named 11 inductees to the 2012 Hall of Fame: Dorothy Denning, Professor, Department of Defense Analysis, Naval Postgraduate School; Carl Landwehr, Editor-in-Chief, IEEE Security & Privacy Magazine; Peter Neumann, Ph.D., Principal Scientist, SRI International; Roger Schell, President, ÆSec; Whitfield Diffie, Martin Hellman and Ralph Merkle, Inventors, Public Key Cryptograph; and, Ron Rivest, Adi Shamir and Leonard Adelman, Inventors, RSA Algorithm. F. Lynn McNulty, a Federal Information Systems Security Pioneer was named to the 2012 class posthumously.
Nominations were made by qualified organizations engaged in cybersecurity and were ranked and reviewed by the board using established criteria in five categories: Technology; Policy; Public Awareness; Education; and Business. This inaugural class is composed of those individuals who collectively invented the technologies, created awareness, promoted and delivered education, developed and influenced policy and created businesses to begin addressing the cybersecurity problem. Biographies for the 11 inductees is at http://www.cybersecurityhalloffame.com/
General Keith B. Alexander, Commander, US Cyber Command and Director, National Security Agency and Chief, Central Security Service, is the featured speaker at the banquet and induction ceremony. Tickets available at http://www.FBCinc.com/CyberMDconference
The nonprofit National Cyber Security Hall of Fame was established to honor the individuals and organizations with the vision and leadership to create the foundational building blocks for the cybersecurity industry. In addition to Jacobs, the board of advisors includes: Richard Clarke (Counter Terrorism expert); John Grimes (former Chief Information Officer, Department of Defense); Karl Gumtow (CEO & Founder, Cyberpoint International); Susan Landau (Visiting Scholar, Harvard University); Francis Landolf (former Senior Executive, NSA), Robert Lentz (former Chief Information Security Officer, Department of Defense); Douglas Maughan (Division Director, DHS); William Newhouse (Cybersecurity Advisor, NIST); Robert Rodriguez (Founder & CEO, SINET); Richard Schaeffer, (former Information Assurance Director, NSA); Corey Schou (Professor of Informatics, Idaho State University), Gene Spafford, (Professor of Computer Science, Purdue University); and Steve Walker (President, Steve Walker & Associates).
The Hall of Fame motto, Respect the Past: Protect the Future recognizes the history and contributions of those pioneers, innovators and educators who influenced the industry and laid the foundation for the tens of thousands information security and assurance technologists working at universities, federal agencies and businesses today who stand sentry on tomorrow's cyber security challenges and solutions. Honorees will be featured on the National Cyber Security Timeline with their respective historical milestone.
The Hall of Fame's founding sponsors include: BAE Systems; BB&T; Citrix Systems; Convergence Technology Consulting; COPT; CyberCore; Cyber Incubator @bwtech; CyberPoint International; Economic Alliance of Greater Baltimore; Endgame Systems; Koolspan; Lockheed Martin; Maryland Department of Business & Economic Development; Merritt Properties; Norman Data Defense Systems; Raytheon; Safenet; SAIC; SC&H Group; Susquehanna Bank; TechGuard Security; Trustwave; UMBC; UMUC; Venable and Whiteford Taylor Preston.
SOCIAL MEDIA DESTINATIONS AND LINKS

ABOUT CYBER SECURITY HALL OF FAME
The Cyber Security Hall of Fame is an organization created and supported by companies and organizations committed to recognizing the individuals who played key roles in the development of the cybersecurity industry. Co-directed by Larry Letow, CEO of Convergence Technology Consulting; William "Rick" Geritz, CyberPoint International, and Mike Jacobs, the Hall of Fame will debut and is part of CyberMaryland 2012. Taking place during National Cybersecurity Awareness Month, CyberMaryland 2012 features a two day conference, technology exhibition and the second annual Maryland Cyber Challenge and Competition at the Baltimore Convention Center October 16-17.
ABOUT TECHGUARD
TechGuard Security®, a cyber innovator since February 2000, provides trusted and game-changing Critical Infrastructure Protection to the Department of Defense, Federal agencies; and financial, healthcare, retail, energy and manufacturing sector clients. TechGuardians® research, develop, and rapidly prototype, cutting-edge security technologies, including the patent and patent-pending PoliWall® security appliance with HIPPIE® and PCELs® technology; and Cloud application, to Stop a Country with a Click®-- and provide expert consulting services to address network security concerns created by global e-commerce initiatives, global Internet connections and cyber terrorism. TechGuard is a certified women-owned, small business enterprise. For additional information please visit http://www.techguard.com
###