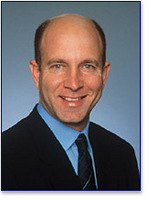 This is what I call good chaos
Westlake Village, Calif. (PRWEB) December 19, 2008
Extending their giving culture, employees of Cydcor, the leading provider of outsourced, face-to-face sales teams, opened their hearts and wallets to help more than 500 Sylmar families who lost their homes in the Sayre fire this November.
As wild fires engulfed areas throughout Southern California, Cydcor team members originally assembled to collect donations for fire victims in Montecito. With more donations than they could handle, Cydcor instead dedicated their donation to fire victims in Sylmar in the San Fernando Valley, one of the hardest hit communities. Most of the families were residents of the Oakridge Park mobile home community.
In just one week,Cydcor collected more than 50 bags and boxes of clothes, shoes, bedding, towels and even a video game system - complete with a stand, chairs, TV, game console and a box full of games - from employees. Team members drove past the devastating lots where homes once stood and to a relief hub at the Sylmar Community Center with a mini-van and truck full from top to bottom with donations.
"We're glad Cydcor team members were able to make a difference, if even a small one, during this tragedy where so many families in our community lost their homes," said Gary Polson, chief executive officer of Cydcor.
Dozens of volunteers from local churches turned nearby tennis courts into a temporary donation center for Sylmar fire victims, setting up tents full of shoes, clothes, house wares, food and bottled water. The churches were amazed at the outpouring of support and donations. All supplies, free to fire victims, were donated by local residents and businesses.
"This is what I call good chaos," said Alex Beltran, lead volunteer with Eagle Rock Covenant Church. "There are a lot of people trying to do the best they can do organization wise, but it's a disaster. The best way is to show up with humble hearts and say I'm ready and prepared for service."
About Cydcor, Inc.
Cydcor, Inc., is the leading provider of outsourced, face-to-face sales teams to a diverse client base of companies in a range of industries, including telecommunications, office products, retail energy and financial services. Cydcor works with a network of independently owned corporate licensee (ICL) sales offices providing clients with access to more than 2,700 sales professionals and 200+ offices in North America. The privately held company is currently based in Westlake Village, California.
For more information about Cydcor, log on to http://www.cydcor.com.
###