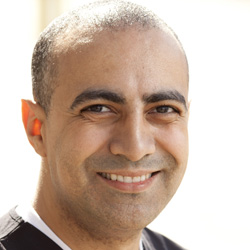 CYPRESS-FAIRBANKS, TEXAS (PRWEB) March 19, 2013
The Cypress-Fairbanks dentists at Tadros Dental have launched a new website to help patients easily find information about the procedures and staff at Tadros Dental.
The new website organizes the procedures into four categories: general dentistry, cosmetic dentistry, restorative dentistry and orthodontics, which includes the practice's popular Six Month Smiles program.
"I'm sure this website will serve our patients even better," said Dr. Mina Tadros, the practice's lead dentist. "Through our website, we strive to inform patients of their dental care options, and I think the new site does an excellent job of that. One of the foundations of my practice is that every patient has unique needs, and this site allows our patients to get the information they want about the procedures that interest them."
Visitors to the site can explore the practice's Smile Gallery, which showcases before and after pictures of Dr. Tadros's actual patients, read patient testimonials or request an appointment.
The new website also features a responsive design, which means that the website detects the size of screen being used to view it and automatically rearranges the design to look best on that size of screen. Responsive design allows the website to look its best on a variety of devices, including smartphones and tablets.
About Tadros Dental
Tadros Dental is the Cypress-Fairbanks and Jersey Village dental practice of Dr. Mina Tadros. Dr. Tadros is a member of the American Dental Association, the Academy of General Dentistry, the Texas Dental Association and the Greater Houston Dental Society. As part of his practice, Dr. Tadros provides a full range of general, cosmetic and restorative dentistry options to his patients. By offering all of these services in his office, Dr. Tadros is able to give his patients the best possible care. Dr. Tadros prides himself on providing patients with personalized care and personally following up by phone with each patient after a major procedure.