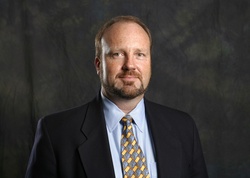 Sustaining high revenue growth over five years is an exceptional accomplishment, and I am honored to receive this award and recognition on behalf of Cypress Communications, our employees, partners and clients
ATLANTA (PRWEB) September 28, 2007
"Sustaining high revenue growth over five years is an exceptional accomplishment, and I am honored to receive this award and recognition on behalf of Cypress Communications, our employees, partners and clients," said Steve Schilling, President and CEO of Cypress Communications. "This award reflects the extraordinary dedication and commitment of our employees -- many with over two decades of service -- who have helped to build Cypress into one of the leading national providers of end-to-end hosted voice and multimedia services," Schilling added.
Between 2002 and 2006, Cypress Communications increased revenues 41% resulting in a ranking of 45 in the Technology Fast 50 for Georgia. This is the third consecutive year Cypress has been recognized as a Fast 50 company, once again solidifying the company's position as a leader in one of the fastest-growing technology sectors in the nation.
"Georgia's Technology Fast 50 companies have shown the strength, vision and tenacity to succeed in today's very competitive technology environment," said Guy Budinscak, office managing partner of Deloitte's Atlanta/Birmingham practice. "We applaud the success of Cypress Communications and acknowledge it as one of the very few to accomplish such a fast growth rate over the past five years."
Cypress has provided managed communications expertise to business customers in commercial office buildings since the mid-1980s. The managed communications model came about as a way to overcome the problems associated with telecom deregulation and the vendor finger pointing that ensued. After years of consolidating the best of the rest -- the best buildings, in the best cities, with the best and most experienced technology and communications professionals in the industry, Cypress is now the largest provider of managed communications services in the United States.
Cypress operates an extensive IP network and the nation's largest hosted voice network to connect and manage desktop communications for more than 65,000 handsets nationwide. Teams of experts at the Cypress Network Operations Center and local field support in each market work around the clock to ensure that customers' communications are up and running 24/7.
Fast 50 Selection Criteria and Qualifications
To qualify for the Technology Fast 50, companies must have had operating revenues of at least $50,000 in 2002 and $5,000,000 in 2006, be headquartered in Georgia, and be a company that owns proprietary technology or proprietary intellectual property that contributes to a significant portion of the company's operating revenues; or devotes a significant proportion of revenues to the research and development of technology. Using other companies' technology or intellectual property in a unique way does not qualify.
About Cypress Communications
Boasting a 20-year legacy and more than 6,500 customers coast-to-coast, Cypress is one of the nation's largest providers of end-to-end managed communication solutions for mid-sized businesses. Cypress provides advanced IP phones and hosted VoIP services with cutting-edge multimedia desktop applications like Microsoft Outlook integration; unified messaging; video calling and audio, video and Web conferencing. As a Deloitte Fast 50 and Fast 500 award recipient, Cypress is also recognized as one of the fastest growing telecommunication companies in North America. Cypress is headquartered in Atlanta, GA. The company's Web address is http://www.cypresscom.net
About Deloitte
Deloitte refers to one or more of Deloitte Touche Tohmatsu, a Swiss Verein, its member firms, and their respective subsidiaries and affiliates. As a Swiss Verein (association), neither Deloitte Touche Tohmatsu nor any of its member firms has any liability for each other's acts or omissions. Each of the member firms is a separate and independent legal entity operating under the names "Deloitte," "Deloitte & Touche," "Deloitte Touche Tohmatsu" or other related names. Services are provided by the member firms or their subsidiaries or affiliates and not by the Deloitte Touche Tohmatsu Verein.
Deloitte & Touche USA LLP is the US member firm of Deloitte Touche Tohmatsu. In the US, services are provided by the subsidiaries of Deloitte & Touche USA LLP (Deloitte & Touche LLP, Deloitte Consulting LLP, Deloitte Financial Advisory Services LLP, Deloitte Tax LLP and their subsidiaries), and not by Deloitte & Touche USA LLP.