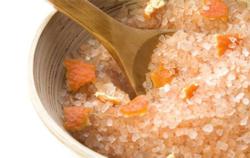 Meanwhile, for those headed to Sydney, go to DealMonkey now and grab a coupon to experience a salt therapy session.
Melbourne, Australia (PRWEB) March 22, 2013
Tourists or travelers headed to Australia are encouraged to make a "quick stop" at daily deals aggregator site, DealMonkey, for the latest Australia-based online bargains, daily catalogues and other online shopping delights. This week, DealMonkey shines the spotlight on its "pamper-me" daily deals that are guaranteed to ease the stress without hurting the pocket.
Locals or tourists craving for a genuinely relaxing spa experience can now grab a coupon for a 90-minute day spa pampering session at The Mansion Hotel & Spa. The coupon costs only $99 for one person and $189 for two persons. This Melbourne deal includes: full access to the hotel and spa's facilities, a choice of massage, traditional tiled Turkish hammam steam chamber session, and personalized treatments from an expert therapist.
The Mansion Hotel & Spa is located just 30 minutes away from the central business district and is set upon ten acres of manicured gardens that are sure to immediately calm and relax visitors.
Another Melbourne deal this week is a discounted hair care package. DealMonkey shoppers can now grab a $29 coupon for a style cut, treatment, wash and blow dry. For only $59, deal takers and online bargain hunters get a half head of foils or a full head of color, style cut, treatment, wash and blow dry. Finally, for only $99, shoppers get a full head of foils, style cut, treatment, wash and blow dry.
Meanwhile, for those headed to Sydney, go to DealMonkey now and grab a coupon to experience a salt therapy session. The coupon is valid for a 45-minute salt therapy session and is only $19 for one person; $49 for a group of three; and $79 for a group of five.
This Sydney deal features a therapy center that mimics the features of a salt cave environment. The therapy itself is completely natural, non-invasive and drug-free. It is designed to help strengthen the immune system, decrease stress and improve mood. The salt therapy session can also help provide relief for a range of skin conditions and respiratory issues. It is suitable for all ages.
Daily deals and coupons are available for a limited time only so go online now and start stocking up on coupons before they run out or expire. As one of the leading deal aggregator sites in Australia, DealMonkey has the best and the latest daily deals on a variety of lifestyle needs—from food, fashion, entertainment to sports, health and wellness, travel and adventure and even pet care. Aside from online bargains, DealMonkey also features regularly updated daily catalogues and competitions.
To get started on DealMonkey, go to the website, register for a new account and choose daily deals based on personal preference. Choices will be compiled in one daily, customized email through DealMonkey's subscriber profiling feature.
Online shoppers who are headed to Australia for a business trip or a holiday can find other Australia-based coupons including Melbourne deals and Sydney deals, among others.
Deal Monkey is managed by Melbourne-based digital solutions company The Digital Group (TDG).
"Pampering is a luxury that does not have to be expensive," TDG Managing Director Ashley Farrugia said. "That's especially true at DealMonkey. Wherever they are in Australia, our shoppers are sure to find a whole range of affordable and accessible relaxation options," he added.
Melbourne-headquartered TDG offers a unique "one-stop" online facilitation business. It helps businesses and organizations in all aspects of their online business and growth strategy.
TDG's expertise in the online area stems partially from its own experiences in launching, growing and operating the following websites:
DealMonkey – Australia's largest aggregation site of daily deals
DealFREE – Australia's only daily deal site requiring no upfront financial commitment
PETBox – Australia's only vertical aggregating product specials in the pet vertical
All the Catalogues – An aggregation site of all retail-based catalogues published in Australia
Doggish - Australia's number one ranked classified site for the sale/purchase of dogs
Horsez – A leading Australian site for the sale/purchase of horses
The digital solutions firm sets itself further apart in the Australian digital space by also offering email marketing solutions via Sendnow. It also has one of the largest digital marketing teams in Australia. The group manages nearly two million non-incentivized email addresses and offers some powerful solutions across EDMs, co-registrations, lead generation, member acquisition, post-sale web traffic, SEO and SEA.