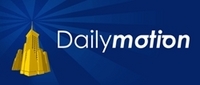 The independent web video category is critical to the whole industry, as we are able to aggregate content from the broadest range of both licensed content providers and individual creative users
New York, NY (PRWEB) December 16, 2008
Dailymotion continues to be the most popular independent web video site globally, with over 38 million unique visitors worldwide, according to global Internet information provider comScore Media Metrix Data (October 2008). In addition, Dailymotion's year to date monthly average of over 36 million unique visitors leads all independent online video web sites.
"The independent web video category is critical to the whole industry, as we are able to aggregate content from the broadest range of both licensed content providers and individual creative users," commented Dailymotion CEO Mark Zaleski. "Our success continues to be driven by our growing global base of users and our incredibly strong community of creative contributors who come to Dailymotion looking for a single community specific to web video."
Dailymotion's users have not only increased in numbers, but have spent a substantial amount of time on the site viewing web video. Year to date, Dailymotion users spent almost 13 billion minutes viewing approximately 17 billion pages on the site. Dailymotion lead in engagement with users averaging 10.8 minutes per session, 40 % more than any other independent video sites (source comScore October 2008).
Dailymotion US has been a key part of the global growth, with unique visitors more than doubling from 3.2 million in October 2007 to 7.3 million in October 2008, a greater than 128 % increase year over year (source: comScore).
"Our large-scale, curated approach to web video is fundamental to our significant growth in key markets," continued Zaleski. "Moreover, this strategy allows our advertisers to reach communities around the world in a brand-safe, high-ROI environment -- as our worldwide community grows, so does their reach and return."
About Dailymotion:
Dailymotion is the world's largest independent video entertainment website with over 38 million unique monthly viewers worldwide (source: comScore, October 2008). Every day, over 15,000 new videos are uploaded into Dailymotion's global network of 18 localized video entertainment sites. In October 2008, 38.4 million unique users streamed over 859 million videos including curated content from premium and Motionmaker creative contributors (source: comScore). Using the most advanced technology for both users and content creators, Dailymotion provides high-quality and HD video in a fast, easy-to-use website that also automatically filters infringing material notified by content owners. Dailymotion's mission is to provide the best possible entertainment experience for users and the best marketing opportunities for advertisers, while respecting content protection. For more information, please visit http://www.dailymotion.com.
Contact for Dailymotion:
Ephraim Cohen
212-631-5823
Cohen AT fortexgroup.com
###