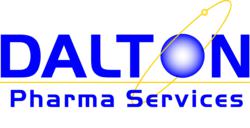 "The alliance with DRDC is a strategic relationship for us", said Dalton's President and CEO, Peter Pekos.
Toronto, Ontario (PRWEB) April 24, 2012
Dalton Pharma Services today announced a manufacturing agreement for a potent antiviral agent developed by Defence Research and Development Canada (DRDC), an agency of the Department of National Defence.
DRDC has pioneered the development of LE-Poly ICLC, a broad spectrum antiviral agent shown to be effective in animal studies against avian influenza virus, ebola and alphavirus infections. Dalton, working under a sub-contract from Oncovir, established and scaled up a cGMP manufacturing process that will facilitate production of LE-Poly ICLC for future clinical trials.
This next step is a critical step in the program to develop a therapy against serious viral diseases. Dalton was a natural choice for this work because of the company's extensive experience in the manufacturing and testing of liposome encapsulated products, and its central involvement in Poly ICLC production for clinical testing by Oncovir, Inc.
"The alliance with DRDC is a strategic relationship for us", said Dalton's President and CEO, Peter Pekos. "The process by which a biological product such as LE-Poly ICLC is manufactured is considered by regulatory bodies to be an integral part of the observed biological activity. By being involved in the fundamental stage of manufacturing development, we expect the eventual manufacture of LE-Poly ICLC on a commercial scale will take place here in Canada at Dalton," continued Pekos.
About Dalton:
Dalton Chemical Laboratories Inc. o/a Dalton Pharma Services is a Health Canada approved contract pharmaceutical manufacturer that supplies chemistry, analytical and formulation development services to the biotechnology and pharmaceutical industries in the areas of chemistry, medicinal chemistry and fine chemical manufacture. Dalton provides cGMP manufacturing of solid dosage forms and aseptic filling services to its customers at any stage of the regulatory process (Phase I, II, III or commercial). In its state of the art cGMP facilities, Dalton produces active pharmaceutical ingredients at the gram or kilogram scale. Dalton conducts sterile fills to produce batches of finished drug product in vials or syringes, either aseptically filled or terminally sterilized, under fully validated conditions. In addition, Dalton's analytical chemistry laboratory offers method development, validation and ICH stability programs to its clients. Further information can be found at http://www.dalton.com.
About Defence Research and Development Canada (DRDC).
Defence Research and Development Canada (DRDC) is Canada's leader in defence and security science and technology. As an agency of the Canadian Department of National Defence (DND), DRDC provides the Canadian Forces (CF), DND and the Government of Canada with the knowledge and technologies needed for national defence and security.
About Poly ICLC and LE-Poly ICLC:
Poly ICLC provides the dsRNA "danger signal" missing from virtually all modern vaccines and is at the center of an ongoing revolution in cancer, HIV, and malaria vaccinology. The clinical and commercial development of Poly ICLC has been spearheaded by Oncovir, Inc. Two dozen ongoing or completed clinical trials using Poly ICLC alone or in vaccines have demonstrated its safety and emerging efficacy. Through a long standing agreement with Oncovir, Dalton produces sterile Poly ICLC for use in clinical trials. LE-Poly ICLC has the potential for very significant stability and delivery advantages over Poly ICLC.
Poly ICLC is a synthetic, stabilized dsRNA therapeutic viral mimic or pathogen associated molecular pattern (PAMP) 'danger signal' that activates multiple elements of innate and adaptive immunity, including induction of a 'natural mix' of interferons, cytokines, NK cells, T-cells, myeloid dendritic cells via TLR3 and MDA5, RIG-1, OAS, PKR, and other dsRNA-dependent host defense systems.
About Oncovir, Inc.
Oncovir, Inc., is a pharmaceutical company dedicated to the development of nucleic acid-based clinical therapies for cancer and infectious, immune, and degenerative disorders. Founded in order to develop the potent stabilized dsRNA therapeutic viral mimic Poly-ICLC (Hiltonol®) for treatment of malignant gliomas (brain cancer), Oncovir has now continued this work in other cancer vaccine, infectious disease, and biodefense indications. Oncovir is currently collaborating in two dozen separate ongoing or completed phase I-II clinical trials using Hiltonol® alone or combined with a variety of therapeutic or preventive cancer vaccines in patients with gliomas, hepatomas, lymphomas, melanomas, and prostate, breast, ovarian, cervical, bladder, colorectal, liver, and pancreatic cancers. An HIV vaccine trial is also under way and others are in planning.