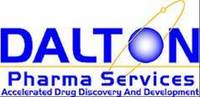 We are very pleased to have established and qualified Dalton Pharma Services as Lonza-trusted partner.
Toronto, Canada and Basel, Switzerland (PRWEB) November 14, 2010
Dalton Pharma Services and Lonza jointly announce a co-operation created to provide clients with geographically diversified, fully integrated chemistry services from bench to commercial production of active pharmaceutical ingredients.
In order to maximize productivity in an era demanding capital efficiency, pharmaceutical development companies have been seeking Chemistry Service Providers that can offer the right capabilities at the right stage of the Drug Development Process. From Discovery through to Commercial Production, supplier relationships are structured to ensure quality and timeliness with a focus on good project management principles and smooth transfers of technology at each critical phase.
"Our clients have been asking for this full spectrum of capabilities to fill an important need in our industry," said Peter Pekos, President and CEO of Dalton Pharma Services. "Over the past two decades I have worked to adjust our service offering to meet the changing requirements of my clients and today's announcement is part of this continuing evolution," he continued. "In Lonza we have the ideal partner: vastly experienced process R&D- and scale-up experts with early clinical trial to large scale commercial cGMP and ISO manufacturing at their sites in Switzerland and China. Lonza has a reputation for high ethics, quality and environmental standards which excellently matches with Dalton's high standards."
Stefan Stoffel, Head of Lonza Chemical Custom Manufacturing, remarked, "We are very pleased to have established and qualified Dalton Pharma Services as Lonza-trusted partner. Dalton is a premium North American CRO in the areas of medicinal and early stage chemistry, cGMP kg-lab manufacturing as well as formulation and aseptic fill finish. Their services complement Lonza's existing small molecules capabilities and add the desired proximity to key customers in the North American pharmaceutical market."
About Dalton Pharma Services
Dalton Chemical Laboratories Inc. o/a Dalton Pharma Services is a Health Canada approved contract pharmaceutical manufacturer that supplies chemistry, analytical and formulation development services to the biotechnology and pharmaceutical industries in the areas of chemistry, medicinal chemistry and fine chemical manufacture. Dalton provides cGMP manufacturing of solid dosage forms and aseptic filling services to its customers at any stage of the regulatory process (Phase I, II, III or commercial). In its state of the art cGMP facilities, Dalton produces active pharmaceutical ingredients at the gram or kilogram scale. Dalton conducts sterille fills to produce batches of finished drug product in vials or syringes, either aseptically filled or terminally sterilized, under fully validated conditions. In addition, Dalton's analytical chemistry laboratory offers method development, validation and ICH stability programs to its clients. Further information can be found at http://www.dalton.com.
About Lonza
Lonza is one of the world's leading suppliers to the pharmaceutical, healthcare and life science industries. Its products and services span its customers' needs from research to final product manufacture. Lonza is the global leader in the production and support of active pharmaceutical ingredients both chemically as well as biotechnologically. Biopharmaceuticals are one of the key growth drivers of the pharmaceutical and biotechnology industries. Lonza has strong capabilities in large and small molecules, peptides, amino acids and niche bioproducts, which play an important role in the development of novel medicines and healthcare products. Lonza is a leader in cell-based research, endotoxin detection and cell therapy manufacturing. Lonza is also a leading provider of value chemical and biotech ingredients to the nutrition, hygiene, preservation, agro and personal care markets.
Lonza is headquartered in Basel, Switzerland and is listed on the SIX Swiss Exchange. In 2009, Lonza had sales of CHF 2.690 billion. Further information can be found at http://www.lonza.com.
Contact:
Peter Pekos
416-661-2102
# # #