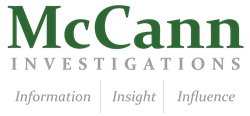 "The investigation involves documenting how the breach occurred, the depth of the privacy loss and determining security protocol to ensure that the culprit can no longer access the network
Houston, TX (PRWEB) March 30, 2013
McCann Investigations Houston division, a Texas-based private investigations firm announces integration of its investigation tools, combining digital forensics and traditional private investigations which is essential to facilitating complex investigations involving data breach and privacy loss cases requiring immediate incident response. McCann Investigations has worked on hundreds of data breach and privacy loss cases which help its Houston clients both individual and corporate.
Lapses in computer security can have dire consequences. Individual and company-wide consequences must be evaluated. The most publicized data breaches involve the theft of private information such as social security numbers or credit card and banking information. A company that suffers a data breach in which customer's private information is compromised puts the customer at risk for identity theft. Not only is the company now dealing with security issues, it now must contend with a damaged reputation and a loss of customers, and ultimately revenue loss. McCann's incident response team help clients to document how the breach occurred, what data was compromised and how to put security procedures in place to stop the intrusion and prevent future unauthorized access.
"It is imperative to get into the company network, locate the source of the breach and halt the activity immediately." Says Daniel Weiss, Managing Partner at McCann Investigations. "The investigation involves documenting how the breach occurred, the depth of the privacy loss and determining security protocol to ensure that the culprit can no longer access the network." Continued Weiss.
McCann Investigations Houston Division specializes in several case types including fraud, embezzlement, theft, non compete enforcement, digital debugging, data breach incident response and complex family, civil and criminal.
About McCann Investigations
McCann Investigations is a Texas-based private investigations practice focused on comprehensive investigations incorporating digital forensics, surveillance, undercover work and backgrounds for clients in various case types. Case types include intellectual property theft, non compete enforcement, fraud, embezzlement and family law. McCann Investigators are experts in the latest computer forensics tools and are licensed with the state of Texas. McCann computer forensics examiners have provided expert testimony and reporting in hundreds of cases across the state.
Through digital investigations, McCann also delivers digital debugging and data breach and incident response services. In cases where there is suspected external or internal hacking with the installation of malware of spyware or when data and privacy loss has occurred due to network breach, McCann investigations computer forensics and IT security experts use cutting-edge tools to document, evaluate and respond to the incident. McCann works with clients to analyze their IT networks and put protocols in place to secure the network.
McCann Investigations utilizes multiple tools in their comprehensive investigations including digital investigations, digital debugging, corporate investigations, litigation support, IT security audit and oversight, complex family, Criminal and criminal.
http://www.mccanninvestigations.com
Facebook: http://www.facebook.com/McCannInvestigations
Twitter: @mccanngi