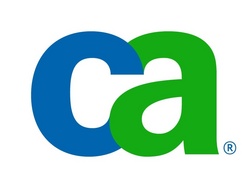 CA is focused on helping customers achieve the next level of benefits by focusing on comprehensive management of virtualized systems. Our broad set of solutions helps customers overcome the pitfalls that have limited the benefits of virtualization by supporting optimal performance, business continuity, security, compliance and control.
LAS VEGAS (PRWEB) November 17, 2008
"Virtualization's first wave offered significant server consolidation and cost reductions," said Ajei Gopal, executive vice president of CA's EITM Group. "CA is focused on helping customers achieve the next level of benefits by focusing on comprehensive management of virtualized systems. Our broad set of solutions helps customers overcome the pitfalls that have limited the benefits of virtualization by supporting optimal performance, business continuity, security, compliance and control."
"The over-provisioning model used by data centers for years is rapidly becoming unsustainable—especially in this economic environment," said Cameron Haight, research vice president, Gartner, Inc. "As a consequence, a new, dynamic data center model is emerging, driven by new management strategies and supported by virtualization and automation technologies."
CA EITM solutions address this need for virtualization management, and deliver the following benefits, among others:
Improved Agility
Provision and monitor resources in the cloud: CA Data Center Automation Manager helps consumers and providers of cloud services to deliver, scale, and manage dynamic computing resources on demand. The solution enables enterprises, Infrastructure Utility providers, business process outsourcers, and cloud computing providers to seamlessly provision and monitor cloud computing resources to allow for overflow capacity during peak demands, rapid policy-based response to business demands, more dynamic failover, and highly efficient infrastructure. Accelerate and automate virtualized data center provisioning: CA Data Center Automation Manager empowers IT organizations to integrate and automate virtual and physical server provisioning cycles. By automatically allocating resources in real time based on business policies, customers can accelerate the provisioning of applications into production and rapidly provision additional capacity in response to dynamic business demands. Employ change management for dynamic virtualized environments: CA Service Desk Manager's change management function helps to govern approval of data center automation policies, guided by CA CMDB's advanced change impact analysis, visibility to complex infrastructure dependencies and record of approved configurations. As automated policies are executed by CA Data Center Automation Manager, CA CMDB and its automated application discovery function can log and track automated changes, allowing change managers to analyze how automated policies are complying with authorized configurations. Dynamically extend workload automation to virtualized environments: The integration of CA Workload Automation and CA Data Center Automation Manager provides the unique ability to help to identify and provision computing capacity to accommodate workloads onto virtualized environments. Customers can dynamically implement systems and processes to handle planned and unplanned workload and transaction bursts, ensuring Service Level Agreements (SLAs) are not breached. Improved Service Quality
Assure application performance and availability: CA Wily Application Performance Management helps monitor application performance across both physical and virtual infrastructures, and when integrated with CA Data Center Automation Manager, can trigger the provisioning of additional virtualized resource pools to avoid or resolve performance problems. Discover, track, and monitor the performance of virtual server resources: CA Advanced Systems Management helps IT organizations to discover, track and monitor virtual resources across a breadth of virtual and physical platforms. CA IT Client Manager can perform hardware and software inventory of virtual systems as well as update them with new software and critical security patches. Avoid human configuration errors: CA Data Center Automation Manager helps avoid application degradations and outages by maintaining configuration consistency in virtual environments. Using autonomic policies requiring no human intervention, the solution tracks and remediates configuration drift from development through production. Improve high availability, business continuity and disaster recovery: CA XOsoft High Availability offers fast and reliable failover and failback capabilities for virtualized servers and applications. CA ARCserve Backup delivers reliable, enterprise-class data protection across multiple hardware and software platforms, including virtual machines. CA can offer replication and high-availability assurance for all resources. Assure virtual network availability: CA is architecting its premier network management solutions, CA eHealth Network Performance Manager and CA SPECTRUM Network Fault Manager, to discover, monitor and deliver fault and performance management for virtualized network resources, leveraging years of customer success with physical network management. This will provide the agility to manage virtual and physical networks from a single pane of glass, help to ensure the quality of network service, help to improve management efficiency, and mitigate the risk of business disruption from network outages. Increased Efficiency
Dramatically streamline processes and reduce costs: CA Data Center Automation Manager can help to reduce process and organizational complexity and address labor and application costs by implementing automated virtualization-based data center processes. CA is working on integrating CA Data Center Automation Manager with CA Service Catalog. This will help to reduce component complexity through standard service, application and computing resource catalogs and bills of materials. CA IT Asset Manager empowers organizations to streamline the request, approval and assignment of available virtual images. Increase server and VM utilization, optimize energy management, and reduce facilities costs: CA NSM identifies and reports on server utilization across the data center, and identifies and prioritizes server candidates for virtualization. CA Advanced Systems Management can dynamically allocate server resources to virtual guests based on their requirements, thereby improving virtual machines to host utilization. CA Data Center Automation Manager can optimize the number of servers required and the energy they consume. Optimize asset management, chargeback and virtualization planning: CA IT Asset Manager and CA Service Accounting ease the complex task of tracking cost, licenses and assets across virtualized resources. The solutions also simplify the process of charging lines of business and other stakeholders for their use of shared and dedicated virtualized resources. CA IT Asset Manger, in conjunction with CA Clarity PPM, provides IT leaders with enhanced ability to manage costs, project workflows, and staff for virtualization deployments, aligning the investment to defined and measurable business outcomes. CA Advanced Systems Management assists customers in avoiding VM sprawl and its accompanying cost and complexity while managing demand for additional resources. Consolidate the management of security and access policies: CA Access Control's management console helps an administrator to create, manage and track hundreds of policies across multiple virtual and physical server platforms. This enables a consistent level of protection and reduces the time and resources required to secure these dynamic IT resources. Extend mainframe virtualization: CA VM Manager Management Suite for Mainframe Linux helps IT organizations to manage and secure z/VM systems that support Linux for System z by managing guest systems and enabling provisioning. This integrated suite of products includes solutions for automated operations, service level management, backup and recovery, storage management and security management. By enabling organizations to maximize machine, personnel, tape and DASD resources, it helps organizations control costs, maintain high service levels and provide efficient system performance. Planned integration with CA Data Center Automation Manager to help customers to gain end-to-end provisioning visibility and management. Mitigated IT and Business Risks
Plan data center virtualization efforts: CA Data Center Automation Manager can help to discover applications across data centers and enable customers to have critical IT application and infrastructure visibility. Armed with a clear picture of data center configurations between applications, servers, storage and other infrastructure, customers can profile applications based on importance and I/O characteristics. With the addition of CA CMDB's mapping of applications to business services, they can also focus virtualization efforts on less-critical, lower-risk services and computing resources. Secure virtualization environments: CA Access Control manages several of the security risks common to virtualization by protecting critical resources through Separation of Duties (SoD) for privileged or shared accounts. The solution also provides consistent access control policies, resource protection, and entitlement reporting across virtualization hosts and the guest operating systems. Maintain compliance: Dynamic virtualization can change computing and information architectures, disrupt tracking and reporting, and also undermine compliance governance based on static, physical environments. CA's virtualization management offerings, with their ability to track and report on virtualized resources, can help customers monitor their compliance, despite the changes inherent in virtualized environments. CA Access Control and CA Audit provide a comprehensive set of server resource protection reports that can reduce the time, cost and complexity of the compliance process in enterprise environments. "Over the past seven years AXA Technology Services has used data center consolidation, virtualization and optimization to significantly reduce IT infrastructure costs for the AXA Group," said Antonio DiCaro, senior vice president of Technology Architecture & Development, AXA Tech. "As we look ahead, we are intensifying our focus on improving quality while controlling costs by eliminating complexity, increasing automation, and through early fault detection. We are leveraging parts of the Enterprise IT Management platform and our partnership with CA to help us reach our goals."
For more information about how CA's EITM solutions maximize the business value of virtualization, please visit http://www.ca.com/virtual.
About CA
CA (NASDAQ: CA) is the world's leading independent IT management software company. With CA's Enterprise IT Management (EITM) vision and expertise, organizations can more effectively govern, manage and secure IT to optimize business performance and sustain competitive advantage. For more information, visit http://www.ca.com.
Subscribe to CA
CA Newsletters CA Press Releases CA YouTube Channel CA Podcasts CA Blogs CA Twitter Trademarks
Copyright © 2008 CA. All Rights Reserved. One CA Plaza, Islandia, N.Y. 11749. System z, and z/VM are trademarks or registered trademarks of IBM Corporation in the United States and other countries. All other trademarks, trade names, service marks and logos referenced herein belong to their respective companies. CA does not provide legal advice. No software product referenced herein shall serve as a substitute for the reader's compliance with any laws (including but not limited to any act, statue, regulation, rule, directive, standard, policy, administrative order, executive order, etc. (collectively, "Laws")) referenced herein. The reader should consult with competent legal counsel regarding any such Laws.