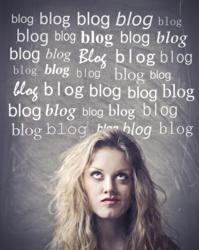 Everything that's posted is brutally honest because there's enough nonsense and double talk out there. Dating advice should be as clear as possible, even if dating itself isn't
(PRWEB) May 29, 2012
Livelinks, North America's largest chat line for singles, is at it again! The company is announcing the official launch of its dating blog - a new resource for those looking to improve their odds while dating.
"It's meant to offer conventional dating advice in an unconventional way," says Arlene Pimentel, the Livelinks Community Manager, "We use witty, rapid-fire prose laced with humor. It's meant to be fun."
Livelinks hopes the blog will offer a simple how-to guide to readers who might need a little help when it comes to the dating game.
Topics featured include posting on social media, using dating services and dating do's and don'ts. Future posts will include video content that illustrates the very literal (and ridiculous) consequences of going against the blog's advice.
"Everything that's posted is brutally honest because there's enough nonsense and double talk out there. Dating advice should be as clear as possible, even if dating itself isn't," continues Pimentel.
New posts will be added to the blog on a daily basis and will supplement the company's efforts on Facebook and Twitter. Livelinks will even accept blog requests and write about topics that readers deem pressing.
About Teligence
Teligence is the North American leader in voice-enabled social networking. Every month, hundreds of thousands of people across North America use Teligence chatlines to make millions of calls, connecting with real people for friendship, dating and fun. With a diverse product line that includes Interactive Male, Livelinks, Vibeline, RedHot Dateline, FonoChat and Lavender Line, Teligence offers a better way for everyone to make the connection that's right for them. For more information on Teligence or to arrange an interview, please contact Sean Ryan or visit their website at http://www.livelinks.com/