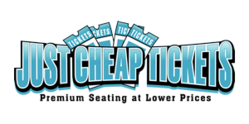 JustCheapTickets.com will have many Dave Matthews Band tickets available for customers to obtain.
Brookfield, WI (PRWEB) March 20, 2013
The band is known for touring every year over the summer months, and fans look forward to the event and eagerly wait for tickets to go on sale. The musicians took off the summer of 2011 after having toured for 20 years in a row, and they have now returned to their annual road trip. It is not uncommon for DMB to sell out large entertainment venues in locations around the world. JustCheapTickets.com, in anticipation of a high demand for tickets, will offer premium seating for those fans who are interested in acquiring front row seats.
Summer concerts will take place in many U.S. locations that include, among other cities, New Orleans, Louisiana; Spring, Texas; Scranton, Pennsylvania; Hartford, Connecticut; Mansfield, Massachusetts; Wantagh, New York; Cincinnati, Ohio; West Palm Beach, Florida; Commerce City, Colorado; Quincy, Washington; and Irvine, California. Canadian fans can catch a performance on May 28 at the Molson Amphitheatre in Toronto, Ontario.
The musicians have been popular since the beginning of their career. They allow audience members to create live recordings of most shows as long as the recordings are used for trading and streaming purposes. This practice has been going on since the 1990s and continues up to the present time. As a result, fans love obtaining Dave Matthews Band tickets for a live show because they know that they can enjoy the music during the event as well as after.
Ticket sales are expected to be high for all upcoming events. The group will tour throughout the summer months, as they do just about every year. For 2013, shows will begin on April 6 and wrap up on September 8, and many concert locations will include several shows at the same entertainment venue. Live events are certain to also include fantastic video and lighting effects, as they have in the past. Fans will attend a spectacular event loaded with great hits, and the shows will also be visually appealing. Over 30 performances will take place by the time the annual summer tour finishes up. When tickets go on sale March 22, concertgoers should act quickly in obtaining desired seats for concerts in their local area.
About Us
JustCheapTickets.com will have many Dave Matthews Band tickets available for customers to obtain. Pink tickets and Tom Petty tickets are also provided.