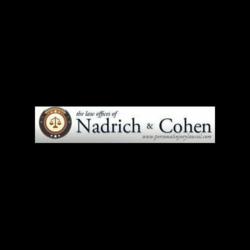 Los Angeles, CA (PRWEB) March 08, 2013
The U.S. Food and Drug Administration is investigating the da Vinci Surgical System, according to a March 1 Bloomberg report. The da Vinci Surgical System is a robotic device used to perform complex surgeries – like hysterectomies and prostrate removals – in a minimally invasive manner. The FDA seeks to determine if the device is as effective as the manufacturer claims, and if the device is safe.
According to Bloomberg, federal regulators recently surveyed doctors who use the da Vinci device, asking specifically about complications that have occurred. Doctors were also asked to outline the training they received, and to assess the procedures for which da Vinci robotic surgery would be best and least suited.
As Bloomberg further outlines, the agency is trying to determine whether the recent increase in da Vinci-related incidents is "a true reflection of problems" with the robots, or the result of other factors. Synim Rivers, an FDA spokeswoman, commented on the matter to Bloomberg in an e-mail, saying, "It is difficult to know why the reports have increased."
Jeff Nadrich, a national da Vinci robotic surgery lawyer, has been following these developments and providing updates on his da Vinci blog. Recently, Nadrich commented on the news of an FDA investigation, saying, "The FDA investigation should offer more conclusive answers as to the safety of the da Vinci Surgical System. The public has a right to know about any risks or complications involved, and it's also important for us to determine once and for all whether robotic surgery actually offers any notable benefits over traditional surgeries."
Nadrich is currently offering legal advice to individuals who have experienced da Vinci related complications, and he urges all sufferers to contact a qualified lawyer right away.
About Nadrich & Cohen:
Jeffrey Nadrich is a personal injury attorney with Nadrich & Cohen, a California based law firm with clients in all 50 states. The firm has offices in Arcadia, Bakersfield, Fresno, Irvine, Long Beach, Modesto, Oakland, Oxnard, Palm Springs, Redding, Riverside, Sacramento, San Bernardino, San Diego, San Francisco, San Jose, Santa Rosa, and Tracy. Nadrich & Cohen handles all types of wrongful death and serious injury accident cases, including auto, truck, bus, motorcycle, and bicycle accidents, pedestrian collisions, boating accidents, dog bites, defective product cases and nursing home abuse. Victims are encouraged to call 1-800-718-4658 for a free consultation with a Nadrich & Cohen attorney.