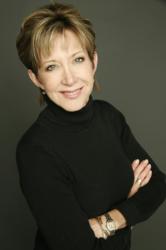 Customer service trumps marketing, advertising and promotion any day of the week
Houston, TX (PRWEB) November 15, 2012
Instead of worrying about beating the competition to the Black Friday starting line, businesses should instead worry about winning at customer service in order to have a profitable holiday season and New Year. According to Your Daily Success Tip creator and success strategist Dayna Steele in the FastCompany.com Expert Perspective Series, customer service trumps marketing, advertising and promotion any day of the week, even if the business isn't retail-oriented.
"I used to preach to employees every day that the three most important things to remember were customer service, customer service and customer service," says Steele of her entrepreneurial days running The Space Store. "As an employer, you first need to let your team know clearly what your customer service expectations are."
Some of the customer service suggestions came from questions submitted during a recent live webinar where Steele, who consults businesses around the globe, presented "Find Your Inner Rock Star" for the attendees. Questions included how to recruit the best employees who embrace customer service, how to spark the passion for customer service and how to maintain a rock star mentality when the company is going through major changes.
The most important thing to remember according to Steele, is that business exists because of customers. The customer may not always be right, but the business must always do right by the customer.
"You get a paycheck and have benefits because of that customer. You get to have a roof over your head and put food on the table because of that customer," writes Steele. "You should not only make your customers' service experience the best ever, you should also acknowledge and fix any problems that arise for your customers immediately."
If the passion for customer service begins to wane, Steele encourages the readers to recognize three good things about the job every day on the way to work. Encourage the staff to do the same every morning.
"It's such a nicer way to start the day than a bitch-fest in the coffee room," quips Steele.