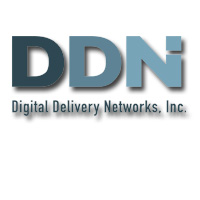 PC OEMs have been looking to extend their brand experiences, support infrastructure, and consumer relationships beyond selling the tablet. Second, consumers need a consistent experience and software across their tablets and PCs.
Scotts Valley, CA (PRWEB) November 30, 2011
Digital Delivery Networks, Inc. (DDNi), a PC ecosystem company, today announced their sMYline platform can be integrated into Windows® Tablet PCs for PC OEMs to improve their brand experience, customer support and to create new revenue opportunities. The sMYline platform is successfully utilized today by leading consumer computer brands across standard PCs and this announcement is a natural extension as tablet computing demands grow. Additionally, PC OEMs are enabled to provide a cohesive experience between newly connected tablets, laptop and desktop PCs.
"We've seen new online stores pop-up to provide some entertainment applications for Tablet PC users but DDNi addresses two major areas that have been missing. First, PC OEMs have been looking to extend their brand experiences, support infrastructure, and consumer relationships beyond selling the tablet. Second, consumers need a consistent experience and software across their tablets and PCs; especially for the core computing and productivity applications they use. DDNi brings these two needs together in a way that benefits both interests," said Michael Kuptz, CEO of DDNi.
PC OEMs have been rushing to meet the hardware specifications to launch new tablet computers but they have not focused on the consumer interaction with the devices. There are online "apps" that have been popularized, but what are often overlooked are the core set of productivity, creative, security and entertainment software applications that are relied upon in the standard PC environment in which Windows tablets operate.
DDNi's sMYline gives PC OEMs an application store that is embedded and ready to go when consumers purchase a new Windows Tablet PC. It provides an interactive user-interface with drag and drop and touch functionality that consumers expect from a tablet. The platform is preloaded on Tablet PCs to help users maximize the value of systems from the first time they are powered on. This includes characterizing how the systems will be used, recommending relevant software applications and intelligently recognizing connected devices. As a main launch point for users, the DDNi platform can be customized to users' interests, preferences, and specifications. In addition, DDNi empowers a cohesive post-tablet purchase environment to maximize consumer interaction, customer support, and create a long-term brand relationship with the PC OEM.
The DDNi platform is currently shipping in market on Windows XP, Vista, Windows 7 and is in build planning for the upcoming release of Windows 8.
Benefits to PC OEMs that look to DDNi's platform include:

PC OEMs are recognizing that users of Tablet PCs might uncover a new set of computing needs. DDNi provides a delivery channel to help PC OEMs capitalize on new set of experiences and positions them for future enhancements and growing applications.
Integrated secure shopping environment across the Windows infrastructure
Customer lifecycle messaging and ongoing loyalty programs
Superior integration and presentation of partner-based Web Services on the desktop
Multi-user capable, the DDNi solution is customizable for each user
As PC OEMs look to create a consistent and unified experience across devices, the DDNi platform provides this bridge. Devices connected in the local cloud can provide an intelligent single experience between multiple devices.
DDNi provides a turnkey infrastructure for PC companies, distribution partners and retailers to capitalize on a better user experience in order to increase top line revenues and reduce support costs. The DDNi platform is aligned with the primary computer's operating system and intelligently recommends software, services, support and products that are in context and appropriate to the end users' device and PC use.
About DDNi
Digital Delivery Networks, Inc. (DDNi) is a PC ecosystem company that provides software, infrastructure and digital marketing opportunities to computer and device OEMs, distribution partners and retailers. DDNi clients sustain superior application software and internet services and enable contextual marketing during the customers' daily device and computer use. DDNi's proprietary and patented platform allows PC companies and channel partners to create and maintain an ongoing branded relationship with its customers and the opportunity to increase revenues throughout the computing device's lifespan. Components of the company's patent pending sMYline platform are utilized by leading PC brands including Lenovo, Sylvania and Sony. DDNi is located in Scotts Valley, CA and is a privately held company. http://www.ddni.com and follow @DDNiTech
Microsoft and Windows are either registered trademarks or trademarks of Microsoft Corporation in the United States and/or other countries.
# # #