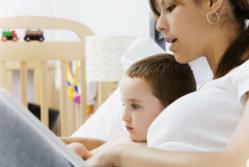 Montreal, Canada (PRWEB) May 24, 2013
DebitWay's Corporate Blog has reported about a rising increase in a new trend in Social Gaming stemming from social good. Increasingly mothers using social games to educate their children about world issues and to help make them aware about other cultures. A lot of social games are also getting into social awareness by converting gaming points into actual donations, issuing gaming challenges for donation transactions etc.
According to a recent profile study by Forbes.com, mothers are taking heavily to the new social good game, Half The Sky Movement, inspired by a best-selling book by the same name. The game is about oppression of women in cultures like India, Afghanistan, Kenya etc. While playing the game, mothers use the tools in the game to educate their children about these world issues and problems.
DebitWay has also summarized a few other games that promote social good like Free Rice, which donates 10 grains of rice to the World Food Program to eliminate world hunger, Traces of Hope which is about the Ugandan civil conflict and WeTopia and Joy Kingdom which spreads awareness abused children and animals respectively.
In DebitWay's blog, Zynga has been reported to have accumulated 3 million in gaming contributions to the tune of $15 million through their Social Good campaigns. The success of social gaming for social good is a facet that interests DebitWay greatly. In the past, DebitWay has reported immense sales growth for the companies using the INTERAC® Online system, but eagerly await the onset of partners who want to use their INTERAC® Online system to promote social impact.
About DebitWay
Headquartered in Montreal, Canada, DebitWay.ca is a certified payment provider that offers INTERAC® Online Payment (IOP) solutions. Simply by adding additional DebitWay.ca payment options to already existing platforms, Debitway.ca partners can begin accepting bank payments in real-time instantly.
DebitWay.ca's list of partners are comprised of some of the most experienced and knowledgeable people within the payment processing industry. Currently, participating financial institutions include: BMO Bank of Montreal, RBC Royal Bank of Canada, Scotia bank and TD Canada Trust.
For more information contact Debitway.ca at social(at)debitway(dot)ca.