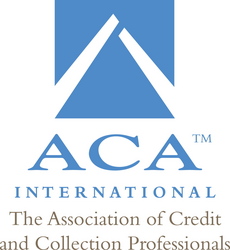 (Vocus) June 3, 2009
"New York State Attorney General Andrew Cuomo's latest news regarding his ongoing investigation into debt collection is further validation for the solutions we've been proposing for some time now," said Rozanne Andersen, Executive Vice President and General Counsel for ACA International, a trade association that represents more than 3,500 debt collection agencies across the United States. "For example, we already require all ACA Members to designate a contact person with sufficient responsibility at their agency to deal with consumer complaints against debt collectors as part of our association's Code of Ethics. And we've long been advocating on a national level for the creation of a consumer dispute resolution program that does the types of things the attorney general called for in his statement."
Along with members of the New York State Collector's Association (NYSCA), Andersen recently testified before the New York State Assembly on how the State of New York can best protect consumers from unfair and deceptive debt collection practices. The Assembly is considering passing additional legislation related to the issue, while Cuomo recently announced he was launching an inquiry into debt collectors across New York State.
"We continue to emphasize that the long-term solution to reducing the number of consumer complaints is to nurture communication between consumers and collectors,'' Andersen said. ''Not to create additional legislation that leads to more of the same confusion, chaos and ineffectiveness when it comes to finding meaningful validation and resolution for the consumers involved."
Media Contact:
John Nemo
ACA International
(952) 928-8000, ext. 124
nemo(at)acainternational.org
###