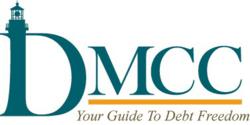 It is important that our community be made aware of their rights under the Fair Housing Act
Lighthouse Point, FL (PRWEB) March 28, 2013
Debt Management Credit Counseling Corp (http://www.dmcconline.org), a nonprofit organization (DMCC), announced today that it will be providing a free Fair Housing Seminar in Fort Lauderdale on April 24, 2013 in support of National Fair Housing Month. The seminar will be held at the African American Research Library from 6:00pm to 7:45pm and is open to the public. Consumers attending will learn their rights and how to exercise them when seeking a place to live. DMCC encourages anyone who believes they may have been discriminated against in the purchase or rental of housing to attend.
The seminar is designed to educate attendees on their rights under the Fair Housing Act, including how to recognize and report discrimination encountered. DMCC will provide personal assistance in the filing of a complaint to any consumer that believes they have been discriminated against for no charge. This year marks the 45th anniversary of the 1968 landmark Fair Housing Act, which prohibits discrimination based on race, color, religion, national origin, sex, disability or handicap, and familial status. The Fair Housing Act prohibits housing discrimination in lending and renting, as well as home purchasing. "DMCC is pleased to provide this seminar and help our local community fight housing discrimination." said Jeremy Montanti, Director of Housing for DMCC. "It is important that our community be made aware of their rights under the Fair Housing Act."
This free seminar will be held on Wednesday, April 24, 2013, at the African American Research Library, 2650 Sistrunk Blvd, Fort Lauderdale, FL 33311, from 6:00pm to 7:45pm. Space is limited. Consumers wishing to attend must call (866) 618-3328 in advance to reserve a seat.
About Debt Management Credit Counseling Corp.
DMCC is a nonprofit 501(c)(3) public charity committed to educating consumers on financial issues and providing personal assistance to consumers overextended with debt. Education is provided to consumers via seminars, workshops, a proprietary financial literacy program, and a vast array of online and printed materials. Free personal counseling is provided to consumers to identify the best options for the repayment of their debt. Consumers interested in speaking with a DMCC Certified Credit Counselor may call (866) 618-3328 or request help at dmcconline.org. DMCC is a HUD Approved Housing Counseling Agency, is approved by the U.S. Trustee to provide bankruptcy counseling and education, and has an A+ rating with the Better Business Bureau.