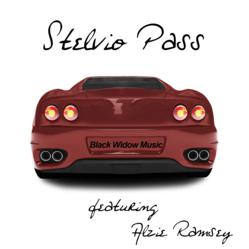 Las Vegas, NV (PRWEB) March 29, 2013
Deep house music label Black Widow Music, LLC releases the single "Stelvio Pass" on the online store that specializes in electronic dance music and culture - Beatport. The song will also be available at additional electronic dance music outlets throughout the forthcoming weeks.
"I think this track is probably one of the best we've released," states Erick Shipmon, Director of Marketing at Black Widow Music, LLC. "We've also got a few additional mixes of this track in the works and look forward to getting these to the public as well in the very near future."
To purchase the track "Stelvio Pass" featuring Alzie Ramsey on Beatport go to:
http://www.beatport.com/track/stelvio-pass-original-mix/4228394
ABOUT STELVIO PASS
Stelvio Pass (located 75km/47mi from Bolzano, Italy and 200m from the Swiss Border) is the highest paved mountain pass in the Eastern Alps and registers at a whopping 2757 meters or 9045 feet. Garnished with 60 hairpin turns (48 numbered with stones) these turns present a challenge to any motoring enthusiast.
ABOUT BLACK WIDOW MUSIC, LLC
Black Widow Music, LLC (a digital label and music licensing company) was created in 2004. The result after many hours of labor and hard work is a business organization that stays on the forefront of industry technology and practices, but remains true to the "music" and avoids the traps of commercialism. Featuring the best in EDM, jazz and various genres of instrumentals our catalog is broad and diverse, but prevails on the primary focal point of why the label was created in the first place.