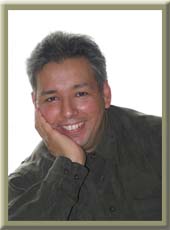 Clients often wait too long before they decide to take action.
San Francisco, CA (Vocus/PRWEB) April 03, 2011
Enrico Ruggeri, owner of Strictly Therapeutic, is offering free 15-minute phone consultations for those suffering from back and shoulder pain that could be alleviated by Deep Tissue Massage and Myofascial Release. These consultations will help determine whether sufferers can benefit from the Deep Tissue, Sports, and other therapeutic massage therapies offered at Strictly Therapeutic's clinic in San Francisco.
Treatable symptoms include:
· Low back pain and stiffness, especially when bending over
· Difficulty tying shoes or putting on pants and socks.
· Tightness, pain and decreased mobility in the neck; difficulty turning the head
· Knots and trigger points between the shoulders
· Difficulty sleeping due to back or neck pain
"Clients often wait too long before they decide to take action," said Enrico Ruggeri, BA, CMT, owner of Strictly Therapeutic. "Men in particular will hold off on seeking medical attention for shoulder or back pain because they have a higher pain tolerance, which allows them to cope. It is only when the pain does not go away with rest and becomes worse that they seek out medical attention."
Ruggeri points out that taking pain medication for back and neck issues can temporarily relieve the pain, but often just masks the underlying structural or soft tissue problem. Therapeutic massage directly affects the musculoskeletal system and stimulates the parasympathetic nervous system, giving the boost back to pain-free health — not just providing a band-aid.
Deep Tissue Massage combats the "Pain Spasm Loop":
· When muscles are tense for a prolonged period of time, less blood is able to pass through them and they become deprived of the oxygen needed to promote cell regeneration and renewal.
· Muscles that lack oxygen tend to spasm, and with enough little spasms, muscle tension turns into pain. This is a self-perpetuating cycle of tension — a Pain Spasm Loop.
· Massage helps manually loosen muscles and opens up blood flow in order to deliver fresh oxygen and nutrients to thirsty cells.
· As the blood flow increases, the blood vessels dilate to bring an increased supply of blood to the muscles. Muscles relax and become more flattened and elliptical in shape, which decreases pressure on the surrounding nerves.
· The kneading, lengthening and broadening strokes used in Deep Tissue Massage serve to soften strained and tight muscles deep within the body.
· A relaxed muscle has an ample supply of blood flow and oxygen. The physical act of pushing, compressing and manipulating the tense muscles results in pain relief by increasing the oxygen supply and eliminating the Spasm Pain Loop.
· The final step? When a client is able to stop relying on pain medication. Success!
For more information about massage therapy, call Strictly Therapeutic at (415) 742-8319 or visit the website at: http://www.strictlytherapeutic.com.
About Strictly Therapeutic
Strictly Therapeutic, owned by Enrico Ruggeri, BA, CMT, is a massage studio that specializes in deep tissue, orthopedic, sports, Swedish, aromatherapy, craniosacral, and prenatal massage. Ruggeri has developed a massage style that incorporates guided meditation with breathwork, which helps clients reach a deep state of relaxation. This approach has proven to be a powerful modality for reducing muscle and joint pain, stress and tension and helping clients reclaim their energy, stamina and vitality. Enrico is currently on the staff of McKinnon Body Therapy Center, where he teaches classes in sports massage.
# # #