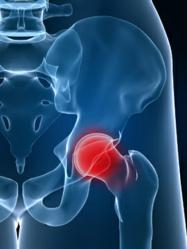 Our firm is committed to making sure individuals and families affected by these devices receive adequate compensation for their medical bills and physical suffering
(PRWEB) March 07, 2013
Until now, information related to metal-on-metal hip replacement system recalls, failure warnings, lawsuits, studies, etc. has been scattered and difficult to understand.
The national law firm of McSweeney / Langevin has gathered, organized, and explained as much information as possible related to all-metal hip replacement systems. This information is now available at McSweeney / Langevin's web site.
According to David Langevin, "McSweeney / Langevin is dedicated to making sure victims of metal-on-metal hip replacement systems are in position to understand all of their legal rights. Our firm will do this by continually updating our web site so the public is informed concerning all issues related to metal-on-metal hip replacement systems. Unfortunately, the extent of the damage caused by metal-on-metal hip replacements has yet to be fully understood. It seems like every week a new study is unveiled or another recall is issued or expanded." David Langevin went on to say, "McSweeney / Langevin is committed to making sure individuals and families affected by these devices receive maximum compensation for their physical suffering and out of pocket expenses."
The timeline of problems related to metal-on-metal hips is depressing to say the least.
In 2008, Zimmer notified surgeons of issues related to its metal-on-metal hip replacement system and also notified the public it was suspending marketing and selling the Durom Acetabular Component, also known as the "Durom Cup."
In 2010, Johnson & Johnson alerted the public to the issue related to its all-metal hip replacement system when it issued aa recall of its DePuy Orthopaedic, ASR XL Acetabular System and DePuy ASR Hip Resurfacing System.
On June 1, 2012, Smith & Nephew Orthopaedics initiated a market withdrawal for metal liners of the R3 Acetabular system due to higher than expected number of revision surgeries.
A fourth manufacturer of metal-on-metal hips, Stryker, issued a recall of its Rejuvenate and ABG II modular-neck stems in July of 2012.
Recently, the New York Times reported earlier this year in an article entitled "FDA to Tighten Regulation of All-Metal Hip Implants" that hip replacement systems manufactured by Wright Medical Technology and BioMet are also under scrutiny because of their metal-on-metal design.
A new, and disturbing, aspect to this story is whether the manufacturers continued to sell metal-on-metal hip replacement systems after realizing the technology was dangerous. According to the New York Times January 22, 2013 article "Maker Aware of 40% Failure in Hip Implant" Johnson & Johnson was aware of the high failure rates as long ago as 2008.
Individuals who experienced metal-on-metal hip problems may file lawsuits against the devices' manufacturers to seek compensation for their injuries. The defective hip lawyers of McSweeney / Langevin are handling cases involving the Johnson & Johnson, Zimmer, Wright Medical, Stryker, Smith & Nephew and BioMet.
McSweeney / Langevin is offering free legal consultations to anyone injured as a result of a metal-on-metal hip replacement system. Individuals who have suffered from severe pain, typically radiating into the groin and/or back, difficulty standing or walking, necrosis (death of body tissue), bone and soft tissue damage, metallosis, elevated cobalt or chromium levels in blood, implant loosening, lysis (destruction of dissolution of cells), ostelysis, device failure, fluid collection and/or masses of tissues collecting around the joint or the need for additional revision surgeries (which may or may not be successful in correcting the problem) due to a metal-on-metal hip replacement device may be entitled to compensation for their medical care, pain and suffering, lost wages and/or other damages. Metal-on-metal cases are currently being consolidated in the Northern District of Ohio as part of MDL ("multidistrict litigation") 2197.
In addition to http://westrikeback.com/practice-areas/dangerous-defective-medical-devices/metal-on-metal-hip-implant-failures/, individuals may also call a McSweeney / Langevin hip replacement lawyer at 1-800-888-4425.