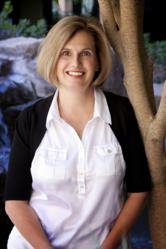 Too many women are not confident they are in control of their finances. These seminars will help women change that.
Chandler, AZ (PRWEB) April 30, 2013
In 2013, Dekker Financial is presenting a series of seminars for women on personal and business finance. The series is called Wine, Women & Wealth Wednesdays and is being held every other month at 1490 S Price Rd., Suite 110, Chandler, AZ 85268. The first seminar was held in March on "Understanding Finances & Investing" and featured a wine tasting with sommelier Andrew McCreery of D'Vine Gourmet. The next seminar is May 22 from 6:00 to 8:00pm and will continue the discussion of Investment Options and introduce Setting Up Your Small Business. McCreery will return with a wine tasting tour of the coastal regions of Spain, France & Italy.
Following May 22, the remaining seminars will take place in July, September and November. The seminars are open to all women but seats are limited. Register by calling 480.897.1067 or email meredith.dekker (at) dekkerfinancial (dot) com.
The seminars are presented by Meredith Dekker, founder of Dekker Financial Services, LLC (http://www.dekkerfinancial.com). Dekker advises her clients on how to make smart choices with their money. She has a special interest in working with small business owners and professionals to uncover hidden financial opportunities. After working closely with her clients to identify their needs, concerns and objectives, Dekker helps them design a personal financial roadmap to reach their goals.
Dekker is committed to empowering women to understand and manage their own finances. As a Certified Divorce Financial Analyst, she works with both partners to navigate the difficult financial decisions and transitions in divorce. Dekker recently attended the Institute for Divorce Financial Analysts' CE By the Sea in San Diego for continuing education. Topics included Fiscal Cliff Tax Changes, Tips and Traps; Depositions and Testimony: Best Practices; Applied Behavioral Finance in Divorce; Managing High-Conflict Divorce Clients; Stock Options, Restricted Stock, and Deferred Compensation Plans; and Being a Financial Neutral.
Dekker is the co-founder of the Estate Planners of the East Valley, and is on the board of directors for Go Red for Women of the American Heart Association. She is a member of NAWBO and sits on the Women's Council for the Chandler Chamber of Commerce. In addition, Dekker served as the 2011 President of Toastmasters and received the Outstanding Toastmaster of the Year award for 2010-2011 for Area G7.
More information is at http://www.dekkerfinancial.com.