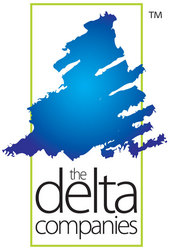 The demand for family medicine continues to rise, confirming that we are in the midst of a shortage of primary care physicians as well as specialists
Dallas, Texas (PRWEB) February 14, 2008
The Delta Companies recently released the fourth quarter edition of The Physician Recruiting Standard, a free resource that provides a summary of current data and market trends in physician recruitment.
The demand for psychiatrists increased sharply as the specialty moved from the fourteenth to sixth most requested specialty in the last twelve months. The largest increases were from hospitals in communities less than ten-thousand and groups in communities between ten-thousand and fifty-thousand, segments that both doubled in demand.
In addition, family medicine regained the top spot as the most requested specialty overall. "The demand for family medicine continues to rise, confirming that we are in the midst of a shortage of primary care physicians as well as specialists," says Jeff Molnar, director of consulting for Delta Physician Placement. "The shortage is not limited to rural communities anymore," adds Molnar, "its being felt everywhere."
For more information on the Physician Recruiting Standard and how to request your free copy, visit http://www.thedeltadifference.com/standard.
About The Delta Companies
The Delta Companies offer permanent and temporary staffing solutions nationwide for physicians and allied healthcare professionals through five companies: Delta Physician Placement, Delta Healthcare Placement, Delta Locum Tenens, Delta Flex Travelers and Liquid Medical Recruiting.
Contact:
Marc Bowles
Chief Marketing Officer, The Delta Companies
Four Hickory Centre
1755 Wittington Place, Suite 800
Dallas, TX 75234
(800) 521-5060 x4102
mbowles @ thedeltadifference.com
http://www.TheDeltaDifference.com
###