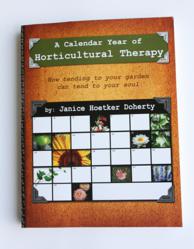 Horticulture therapy can provide a link between the past and present for people with dementia.
Minneapolis, MN (PRWEB) May 22, 2013
Alzheimer's disease and other types of dementia currently affects 5.2 million Americans (Alzheimer's Association Facts and Figures 2013). As confusion increases for the person, tasks and hobbies become more difficult. Often, the person stops doing things. Studies show that providing meaningful activities that are adapted to the current ability level of the person is imperative to maximizing their cognitive functioning and quality of life (2012 Cochrane Review of Cognitive Stimulation to Improve Cognitive Functioning in People with Dementia).
MindStart, a dementia product company, designs, manufactures, and sells Alzheimer activities that are simpler; have adult, dignifed themes; and provide mental stimulation for all stages of the dementia disease process. In addition, MindStart offers additional products, by other creators, that can provide alternative, high-quality dementia activities. One such product, A Calendar Year of Horticulture Therapy book, was recently added to the MindStart dementia activity offerings.
This book is authored by Jan Hoetker Doherty, an Ohio Master Gardener and horticulture therapist. The book is based on her experiences while providing horticulture therapy in nursing homes, senior centers and Alzheimer units. The book explains the foundations of horticulture therapy and how they can be applied to individuals with dementia, who have different needs and levels of ability
The book is 368 pages and provides over 60 total projects. Each is categorized into one of the 12 months of the calendar year. Each project includes:

Background and historical information for the plants used in the project
Materials required for the project
Detailed instructions and how to adapt the project for lower functioning individuals
Any special precautions to consider
Through this book, the therapeutic value of gardening can be received by dementia patients as the fragrances, colors, and textures of plants stimulate the senses and spark memories. Horticulture therapy can provide a link between the past and present for people with dementia, providing meaningful and stimulating activities that can contribute to the overall well-being of the person.
MindStart is a small, family owned business, started by an occupational therapist to help people with Alzheimer's or other dementias keep active and doing things for as long as possible, while providing support and education for caregivers. MindStart works with dementia care experts and USA companies to design and manufacture adapted, yet dignified, activity products that are based on common hobbies and themes of everyday life and that provide cognitive stimulation for every stage of the dementia disease process.