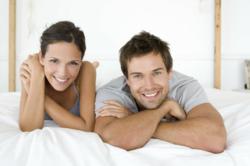 Woodland Hills Cosmetic Dentist, Dr. Kanani offers affordable restorative treatments for those that have recently lost permanent teeth.
Woodland Hills, CA (PRWEB) March 27, 2013
Everyone wants to look good and to feel appreciated, unfortunately many people do not know where to start and what to do. For some people, the approach is all about the investment in the latest fashionable clothes. For others, the strategy is to invest in the leading consumer electronics. Dr. Kanani Woodland Hills Dentist says: with the popularity and smart phones and tablets and its influence in lifestyle and communications, many people see these things as the solutions to feeling good. Though all these investments in material things work in providing a boost in confidence, according to ADA the majority of Americans believe a healthy smile is the number one social asset.
When it comes to looking good and feeling confident once again, there are some solutions that will definitely work for a long period of time. Just take the case of cosmetic dental procedures, a collection of health services that target the person's teeth and oral health. All these services are put together by Dentist in Woodland Hills Dr. Kanani to help people play more attention to how their teeth looks and in the process help in bringing back the confidence that come with every smile. There are specific services that can be categorized under this collection of dental services, but one service that is often tapped for good results is dental veneers.
As one of the basic services that can be delivered by a Dentist in woodland Hills, this is designed as a smart lifesaver when the conditions of the teeth is no longer a cause for confidence. Dental veneers are custom-made thin materials that are designed to cover the problems and imperfections of the person's teeth. Veneers that can be provided by a Cosmetic Dentist in Woodland Hills can be used to address a number of dental and oral health problems. The use of veneers can help cover discolored teeth or those that are already worn down or broken. Even those with gaps in between their teeth can find refuge in the professional services that can be delivered by a Cosmetic Dentist Woodland Hills. What adds to the appeal of the use of veneer is the fact that they look natural when fitted and these are easy to fit.
About World Renowned Cosmetic Dentist Woodland Hills Dr. Kanani
Dr. Kaveh Kanani graduated from California State University, Northridge with bachelor's degree in Biology. He received his Doctorate in Dental Surgery from New York University and completed his residency in Hospital Dentistry in Woodhall Hospital in Brooklyn New York. Dr. Kanani received his certification from the American Academy of Implant Dentistry and completed series of Maxi courses in School of Dentistry, Medical College of Georgia in 2003, IMTEC 2002, Misch Courses 2004, school of CA Dentistry and ICOI. Dr. Kanani stays current with the latest dental technology by attending seminars all over United States. Dr. Kanani has been an associate in Dental Health Institute of West Los Angeles, Southern California Family Dentistry, and South Bay Dental in Gardena for over 4 years prior to opening his own practice in 2001. He is an Associate Fellow for International Congress of Oral Implantologists and AAID. He is also a member of IADA and Woodland Hills Chamber of Commerce.
Aside from his vast experience and many awards and recognitions he has in dental implants dentistry and lowering Dental Implants Cost, the world-renowned Woodland Hills cosmetic dentist also provides numerous services to brighten every smile depending individual unique needs and budget. He is also known for his expertise as Woodland Hills sedation dentist, and his ability to calm his patients with his well-honed techniques in sedation dentistry.
Contact Around The Corner Dental Spa to find out more about the Dental Implant Cost
818- 962-1141
http://woodlandhillsdentalspa.com/