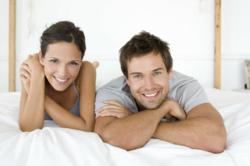 To overcome the bone loss issue, without performing a block bone graft, Dr. Kanani utilizes a drill-less implant technique. 818- 962-1141
Woodland Hills, California (PRWEB) April 08, 2013
A good smile can mean the difference between job interviews that pay the bills or build the future, not to mention romance opportunities. A cosmetic dentist in Woodland Hills, Dr. Kaveh Kanani, helps his patients to see the long-term good effects of quality dentistry by experience. He also believes that good dentals implants should be available without much pain, which is why he installed a WaterLase iPlus machine, so that patients can have complicated procedures done without feeling the effects.
Dr. Kanani is highly requested for his technique and passion for patient education, saying that people value what they understand. Sometimes it helps to know that what an individual is feeling is shared by others, such as the perception of their teeth. Lack of confidence can cost in the job world, and in the personal realm as well. A 2012 study by Kelton (via Invisalign) showed that despite people's desire not to judge based on appearance, the way teeth look is a large part of an initial impression.
Dr. Kanani completely agrees with Dr. Michelle Callahan's assessment of the Smile Survey: "Whether we like it or not, we are often judged by our appearance." Straight teeth were perceived as more valuable for a person's business and personal life. Out of over 1,000 Americans surveyed, 24% said that they remembered teeth more than any other first facial impression. Personality perception was also aligned with teeth – good health was attributed to straight teeth over 45% of the time, and 38% said that even teeth were a sign of intelligence. Three out of four of the respondents believed that a good smile indicated more trustworthy characteristics than clothing, good occupation or car.
Then there is the fear factor that keeps people from the dental implant cost of changing their smile. CBS News reported in 2012 that 40% of the Western world fears the dentist, and that those with the most reason to call for an appointment tend to procrastinate. Columbia University College estimates that somewhere between 30 to 40 million people avoid dental work just out of fear, and the University of Sydney has said that women aged 40 or over tend to have the most dental fear. Bad teeth can keep people from smiling, speaking clearly, and acting with confidence, all three of which can affect the job hunt in worse ways than having an outdated resume. Forbes says that lack of a smile and bad eye contact are two of the top three ways to make a bad interview impression.
This tends to be a vicious cycle, says the dentist Woodland Hills, Dr. Kanani. People often fear dental work because of a prior bad experience, which helps them avoid making an appointment, which can turn into gum disease and tooth loss, which means more dental work is necessary.
This is one of the reasons his facility, the Around the Corner Dental Spa, allows people to relax in a peaceful environment, and why he bought the WaterLase. Instead of drills or metal picks, the WaterLase is a very advanced machine that uses bursts of highly controlled water. The water acts as a laser, cutting through a bad tooth area without causing heat or friction, so the patient can have work done without feeling it. Though CBS News quoted a Swedish study in saying that joking around with dental staff can help reduce tension, Dr. Kanani believe that an educated patient who doesn't need anesthesia for a procedure will be more relaxed than someone trying to take their mind off existing pain.
Of course, says Woodland Hills dentist Dr. Kanani, some people fear dental implants cost more than dental pain, so he tries to take financial pain out of the equation also. The April implant special is under $780, and sedation procedures can be done for around $380.
Dr. Kaveh Kanani was a biology graduate from CSU (California State University) that went on to New York University for his doctorate, and residency at Woodhall Hospital. After a series of Maxi courses, Dr. Kanani worked as an associate of southern California facilities such as the West Los Angeles Dental Health Institute and South Bay Dental. The American Academy of Implant Dentistry (AAID), the only dental implant association recognized by the court system, awarded him an Associate Fellowship. He has been trained in several AAID MaxiCourses®, which can take up to 10 months to complete.
To learn more about this procedure and Woodland Hills dentist Dr. Kanani, visit woodlandhillsdentalspa.com, or call (818) 962-1141 to consult with Dr. Kanani, and find out if dental implants are your best option.