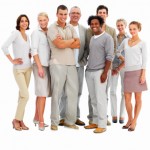 At IDA, we've spent years pouring everything we know into the New Patient Portals. They're powerful, dynamic, and instantly customizable.
(PRWEB) June 16, 2012
Can better dental hygiene result in better dental marketing? Internet Dental Alliance, Inc. (IDA) says "Yes" – especially when it's in the form of web pages that educate patients. Educational articles make site visitors linger longer, provide answers to common questions and make patient prospects trust the dentist more. That's why IDA's new Portals, or dental websites, provide hundreds of pre-written articles dentists can easily use to attract new patients – including dozens about dental hygiene and other topics of interest to prospective patients.
Another reason educational articles work so well for lead generation is that they make the dentist more visible online. IDA's Portals, which use its unique LeadFire technology, let doctors create hundreds of customized geo-targeted and market-targeted web pages within minutes, each containing the kind of professionally written content that prospective patients are searching for online. The more pages a practice has online that are relevant to their markets, the better the chances are that they will show up in the search engine results pages (SERPs) and their dentist website will be found online.
"Good search engine results positioning is the holy grail of dental marketing," says dental marketing expert Jim Du Molin, founder of Internet Dental Alliance, Inc. "At IDA, we've spent years pouring everything we know into the New Patient Portals. They're powerful, dynamic, and instantly customizable."
IDA Portals serve as the hub of its New Patient Marketing Machine™ -- a comprehensive online marketing system that includes Dental Directories, email marketing, lead tracking and much more -- that doctors can easily manage from a single online Control Panel. To maximize their marketing impact, IDA recommends that dentists set up a primary Portal for their general practice, and additional Portals for specific services they want to promote.
Experience has shown that dentists can get more new patients – the exact kind of patients they want – by setting up multiple targeted dental websites. IDA makes it easy to do just that," says Du Molin.
About Internet Dental Alliance, Inc.
IDA is North America's largest provider of dental directories, websites for dentists and email patient newsletters. It completed its unique Lead Fire lead generation system in 2012. LeadFire technology automates dental SEO and content marketing and allows doctors to begin generating new patient leads within minutes of set up. It automatically optimizes IDA Web Portals for each dental office using geo-targeted local search terms. Internet Dental Alliance provides online dental marketing dental marketing services such as dental website design, marketing newsletters, and other dental management advice and resources.